We focus on research and data before we start building, which saves you money
Before you head on to knowing what we do, know why us? You will be intrigued to know that for every project, using our efficiency, creative and technical skills we first find out where your money and time can be saved. We believe in making you prosper!
Our specialists proactively research trending and new resources, techniques & avenues that can be aligned with your requirements, any current data which you may have and data relatable to your industry and project which can be used to create targeted, engaging, effective, and compelling plans of action. Thus, you can transfer all your marketing and its related budget stress onto us for your local, national or international business. BUILD | REACH | ACHIEVE | GROW.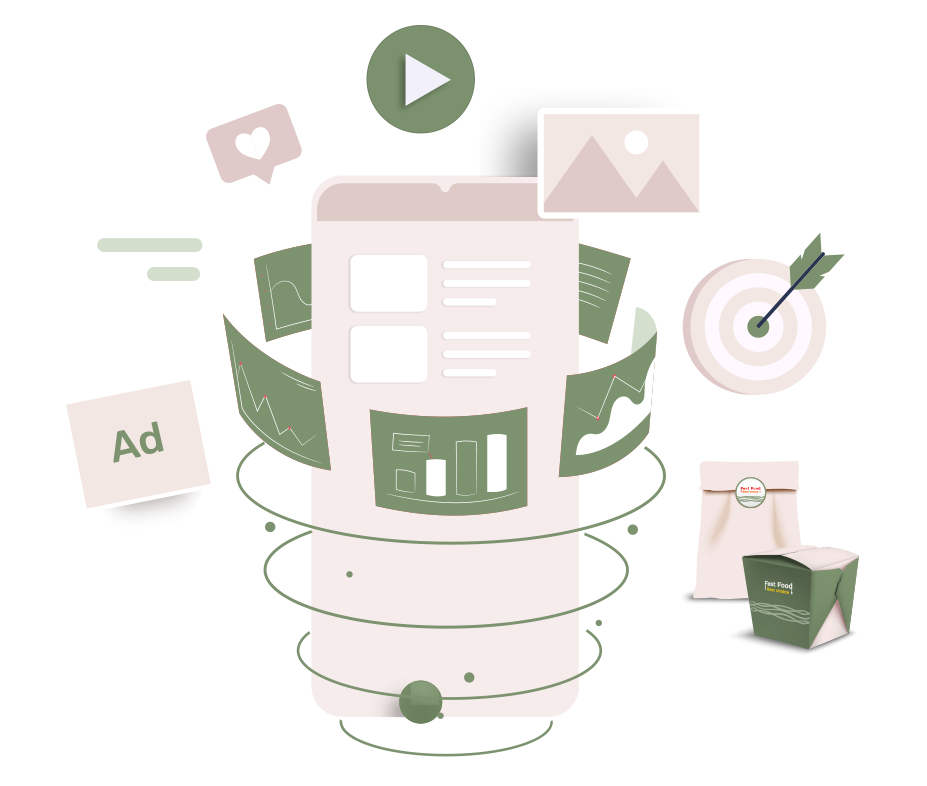 Don't just sell, let your brand build a connection with customers
A logo, tagline, product or service is not what a brand is, they are just the expressions of your brand. We, at Triffid, describe brand as "A Story To Create Distinctive Experience For Everyone To Associate Oneself With It Forever".
It isn't a One Time Job
Developing a strong, authentic brand and delivering it consistently begins with creating a rigid foundation upon which consistent and dynamic layers of development are required along with regular effective strategies and smart analysis which then leads to success.
What We Do?
Our team of brand strategists combine business, marketing, communications, and design thinking to develop meaningful, differentiated, and authentic brands for companies big and small, start-ups or stalwarts. We don't just come up with what's cool; we craft the message your customers want to hear and one that you can deliver on. We've seen firsthand how the power of brand can elevate a company from a commodity to a valued partner; how it can rescue a business from the trenches of an impossible-to-win price war, and how it can motivate employees and customers alike to become full-fledged fans. We develop the tools and strategy and show you how to use them.
We love to talk, let's schedule a discussion & get started?