We focus on research and data before we start building, which saves you money
Before you head on to knowing what we do, know why us? You will be intrigued to know that for every project, using our efficiency, creative and technical skills we first find out where your money and time can be saved. We believe in making you prosper!
Our specialists proactively research trending and new resources, techniques & avenues that can be aligned with your requirements, any current data which you may have and data relatable to your industry and project which can be used to create targeted, engaging, effective, and compelling plans of action. Thus, you can transfer all your marketing and its related budget stress onto us for your local, national or international business. BUILD | REACH | ACHIEVE | GROW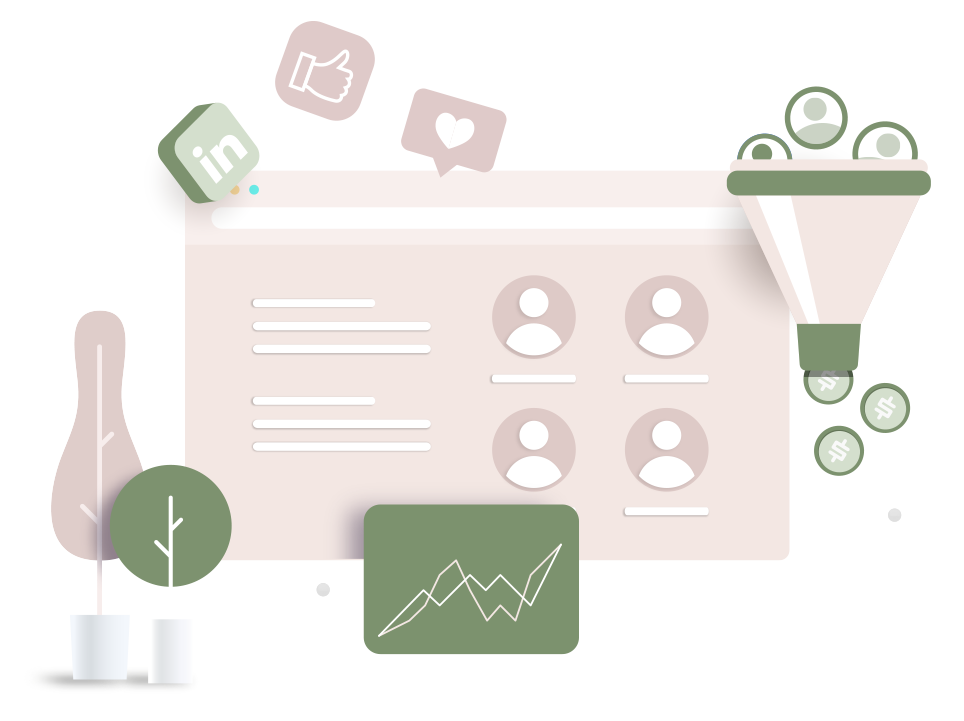 Did You Know LinkedIn Has Over 660million Users Across The Globe?
That's some massive reach for your content and for your brand to flourish. LinkedIn marketing is used to improve brand awareness, reach its massive bulk of relevant networks and generate leads and increase revenue.
LinkedIn allows you to drive traffic to your website, identify quality leads, share your expertise through thought-leadership content, and grow your network. It's also a great way to market job openings and attract new talent to your company.
Whether you want to boost registrations, drive conversions, promote content with personalised messages or build yourself as a brand, our LinkedIn experts targets quality audience in a professional context. Our team is experienced in campaigning on LinkedIn across all types of campaign thus, you can be assured of investing on world's largest professional network.
Let those professionals see your ads! 
We love to talk, let's schedule a discussion & get started?