We focus on research and data before we start building, which saves you money
Before you head on to knowing what we do, know why us? You will be intrigued to know that for every project, using our efficiency, creative and technical skills we first find out where your money and time can be saved. We believe in making you prosper!
Our specialists proactively research trending and new resources, techniques & avenues that can be aligned with your requirements, any current data which you may have and data relatable to your industry and project which can be used to create targeted, engaging, effective, and compelling plans of action. Thus, you can transfer all your marketing and its related budget stress onto us for your local, national or international business. BUILD | REACH | ACHIEVE | GROW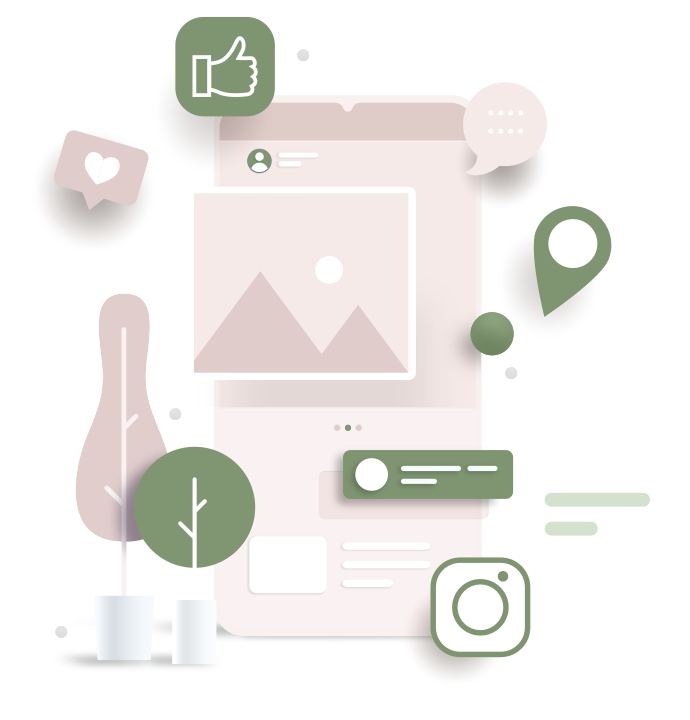 Mark Your Presence And Create An Impact
Marketing through social media is one of the most versatile and cost-effective strategies that small businesses can use to reach their target audience and boost sales over time. That's why 97% of marketers are using social media to reach their audiences.
Creating graphics or videos and posting them is not the only thing you need to manage on your social media handle, developing the profile to educate the viewer and converting him or her to a customer is the goal. And how can it be done? By continuous analysis of audience behaviour, targeting them in a way they want, tracking their interaction with profile and ultimately supporting them throughout their journey to make a purchase.
What We Do?
We as your social media managers not only budget your marketing to be cost effective but also, help reach you the right audience through various platforms. We help you align your marketing with user behaviour, improve your performance and growth by correct advertising by building your brand to tap the right clients or customers.Reach us to build and manage your personal or company's facebook, instagram, snapchat, linkedin, twitter and pinterest account and/or page. Any or all the platforms, we got the expertise.
We love to talk, let's schedule a discussion and get started?