Unleashing Digital Marketing
Expertise For Your Business
Professional Team | ROI Driven Agency | Weekly Reports
Start Now
We Build SEO Strategy Around
Your Business Model
We help you prosper online with our analytical approach.
Start Now
Drive Traffic, Sales, Leads &
Grow Revenue - Everyday
Maximising your ROI & conversions is our ultimate goal.
Start Now
Increase Your Brand's
Awareness, Reach & Engagement
Let's begin boosting up your social media profiles.
Start Now
Over 10 Years Of Experience In
Managing PPC Campaigns
173k+ Revenue Generated - Google, Facebook & Youtube Ads
Start Now
Digital Marketing Agency Brisbane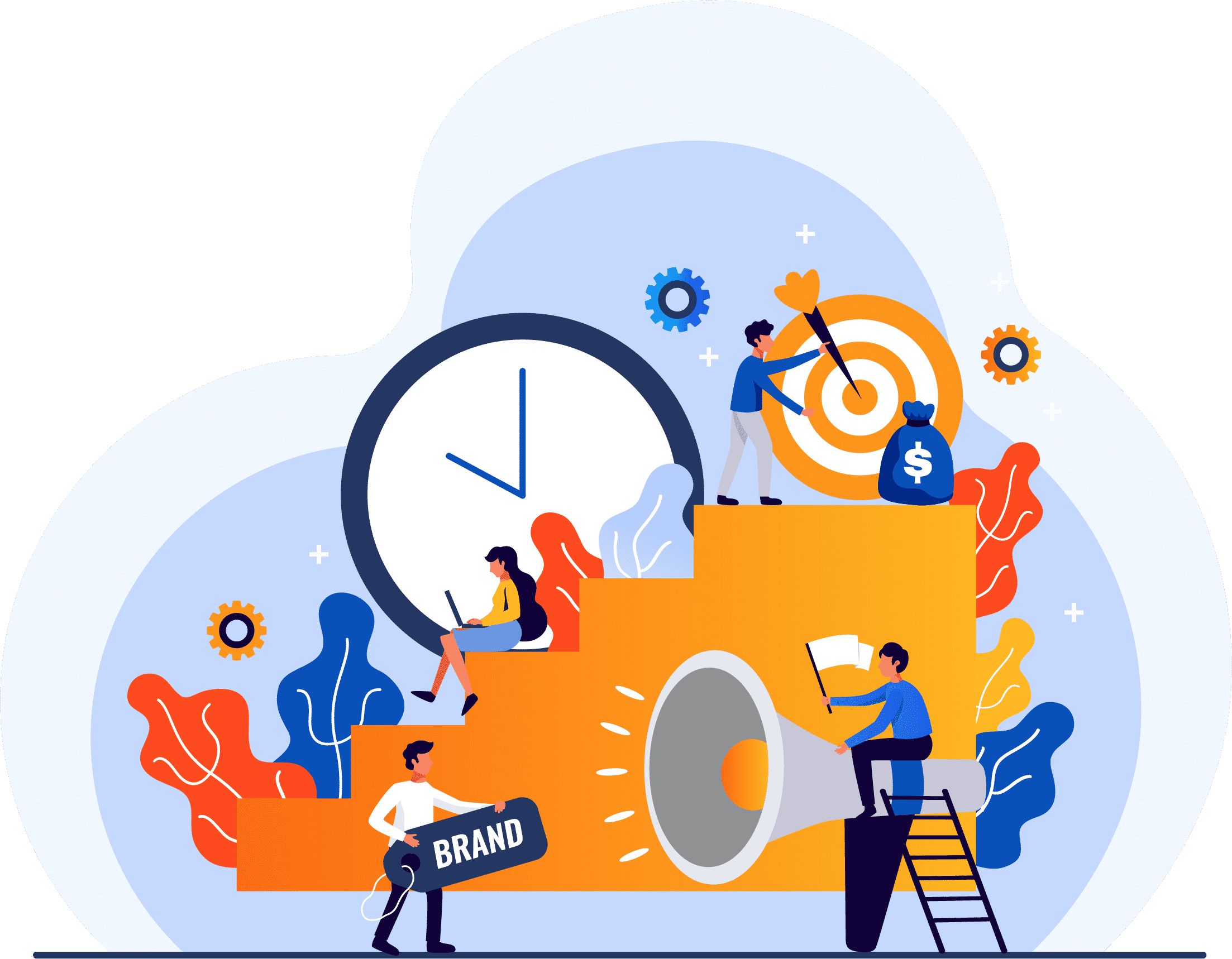 Digital marketing has proved to be the ultimate promotional strategy for businesses and brands across market industries. Having been present as a digital marketing agency in Brisbane we have access to tools and techniques incorporated while helping your business reach new heights. We pride ourself in building connections and fostering relationships with our clients and providing them with the right solutions for brand awareness, reach and engagement. 
We at Triffid, as the best digital marketing agency in Brisbane provide you the right solutions for a variety of services. Whether it's related to website development or application development. Taking it ahead with social media marketing or pay per click services, we've got our thinking hats on for strategizing the best content and brand creatives for your business. We also specialize in visual production with access to cutting edge-technology and drone services to capture every angle for the masterpiece you want us to create.
Our integrated methods are sure to grab the attention of your customers, sit back and watch us create marvels for you.
Choose us as your digital marketing company in Brisbane, and see the results yourself.
All Sized Businesses
We cater to Start-Ups, MSMEs & MNCs across multiple industries
Maximise ROI
Our ultimate goal is to increase conversions for your business
Begin Real Quick
Request A Call Back!
Development
Website and app development for boosting onsite traffic and visibility for your business venture.
Branding
Express your business values through an impressional branding exclusively done by us for an impressionable memory.
Social Media Marketing
Nothing gets past. Go big on social media for better engagement, awareness and lead generation.
Pay Per Click
Targeted response through targeted reach, make every penny count through ROI for a better reach.
Content Marketing
Words are impactful, they leave an impression and tie you to it's memory. We weave stories and content that does both.
Visual Production
We create visual productions that translate your message and penetrate deep into other's psyche.
How Digital Marketing Can Help
You Boost Your Brand Awareness & Reach?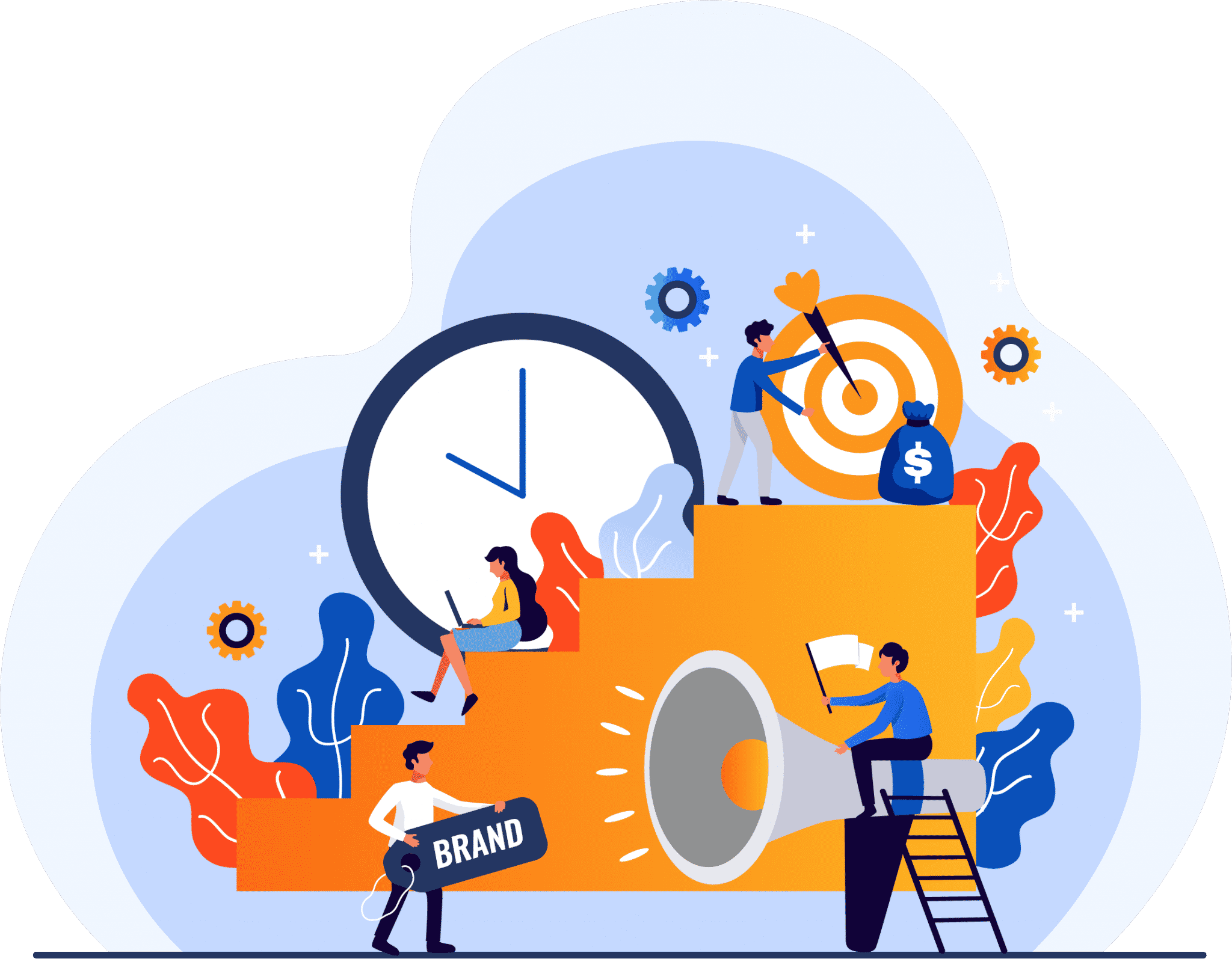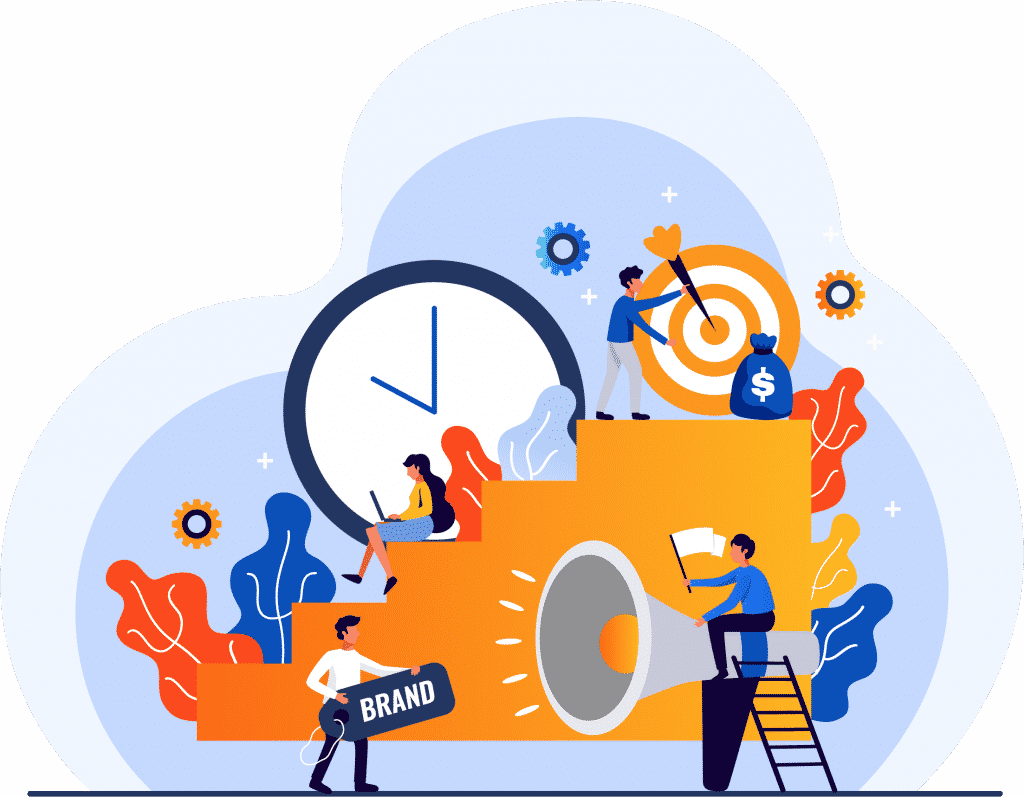 In this digital age, brand recognition is crucial. One of the most common ways to raise brand recognition is through digital marketing. Some tools and tasks can be completed for no cost. It's important to concentrate on organic digital marketing activities. It's all about the efforts and tactics, and the organic outcomes are what counts. Money-driven findings are only useful if they are followed by some organic distance. The number of organic visits to a website or the number of organic views on promotional videos released on social media or streaming platforms like YouTube will reveal a brand's true worth. Customer feedback is one factor that influences brand recognition. Customer feedback has a huge effect on all digital marketing campaigns. This is the foundation upon which all strategies are built. Customers' preferences and dislikes must be understood by marketing experts. This becomes the norm by which a digital marketing strategy is created.
Small and medium companies, like the rest of human society, are striving to keep up with the changing and evolving nature of new technologies. In order to capture a rising and extremely lucrative online market, brick-and-mortar companies are either switching to an online business model or bolstering current marketing activities with digital marketing strategies. Because the process of reaching targeted audiences online is the difference between a profitable thriving company and one that struggles. Even if the website receives a lot of regular traffic, it will be worthless unless it turns into leads or sales. Digital Marketing strategies and tactics are beneficial in the digital arena, where industry and trade are moving.
1
1
Social Media Marketing
2
2
Search Engine Optimization
4
4
YouTube Channel Management
Social Media Marketing is one of the most profitable ways of getting the word out.
We live in a world of social media marketing, and every organisation recognises the value of social media. If you're using influencers, referrals, or simply producing good content, social media has proved to be an integral part of building brand awareness. This is due to the fact that social media is an outstanding medium for brands to preserve customer relationships while also offering the ability to engage with them.
Creating a social media plan is a vital step in ensuring that each of your campaigns is assisting you in achieving your marketing objectives. Once we've decided which channels to use, we plan about how often to post and what kinds of content to post.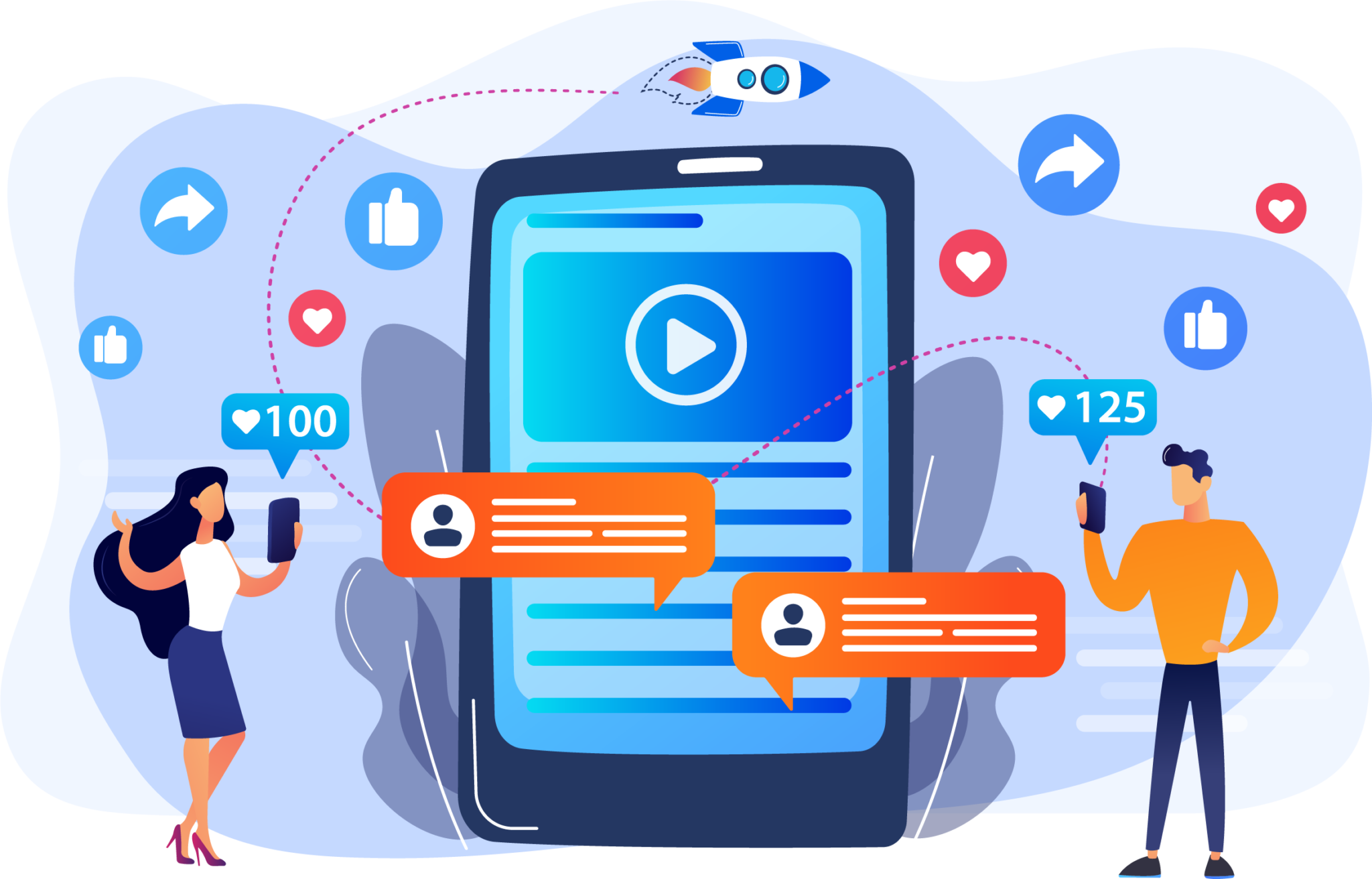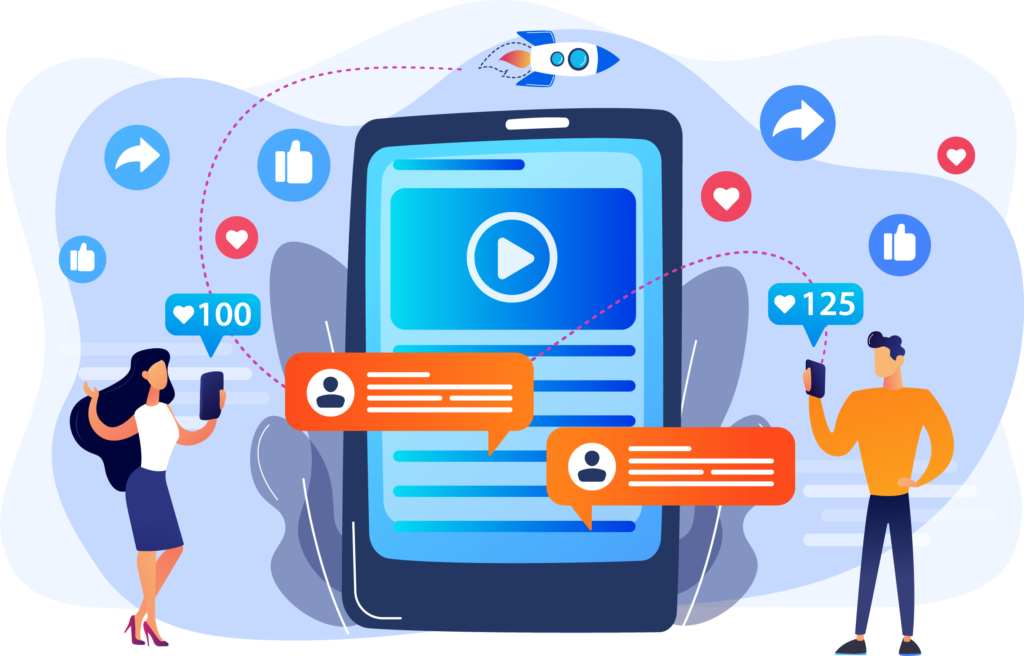 Creating and posting social media content through the company's accounts is an important aspect of social media management. This includes cultivating imagination in the form of photographs or video in addition to writing copy. Many companies also distribute curated content from third-party outlets on related topics in addition to their own content. This element of social media management necessitates a thorough knowledge of both social media channels and the target audience. As a social media marketing agency in Brisbane, we help you specialise in exactly that. 
We measure the impact of your social media marketing efforts across all channels in real time using our advanced analytics and tracking tools. These insights into how consumers are reacting to a new marketing initiative enable us to respond quickly in order to optimise and capitalise on emerging trends. Organic creatives help to build your brand and get your customers talking about it, while paid social advertising, promotions, and incentives help to drive your ROI in a positive direction. We successfully create campaigns on various social media platforms to reach your target audience. Whether it's Instagram, Facebook, Twitter, Linkedin, Pinterest, we've got plans and ideas to help you consolidate your brand awareness. We create written and visual content around these ideas and make them accessible to your audience through blogs, videos, infographics, or any other format.
YouTube Channel Management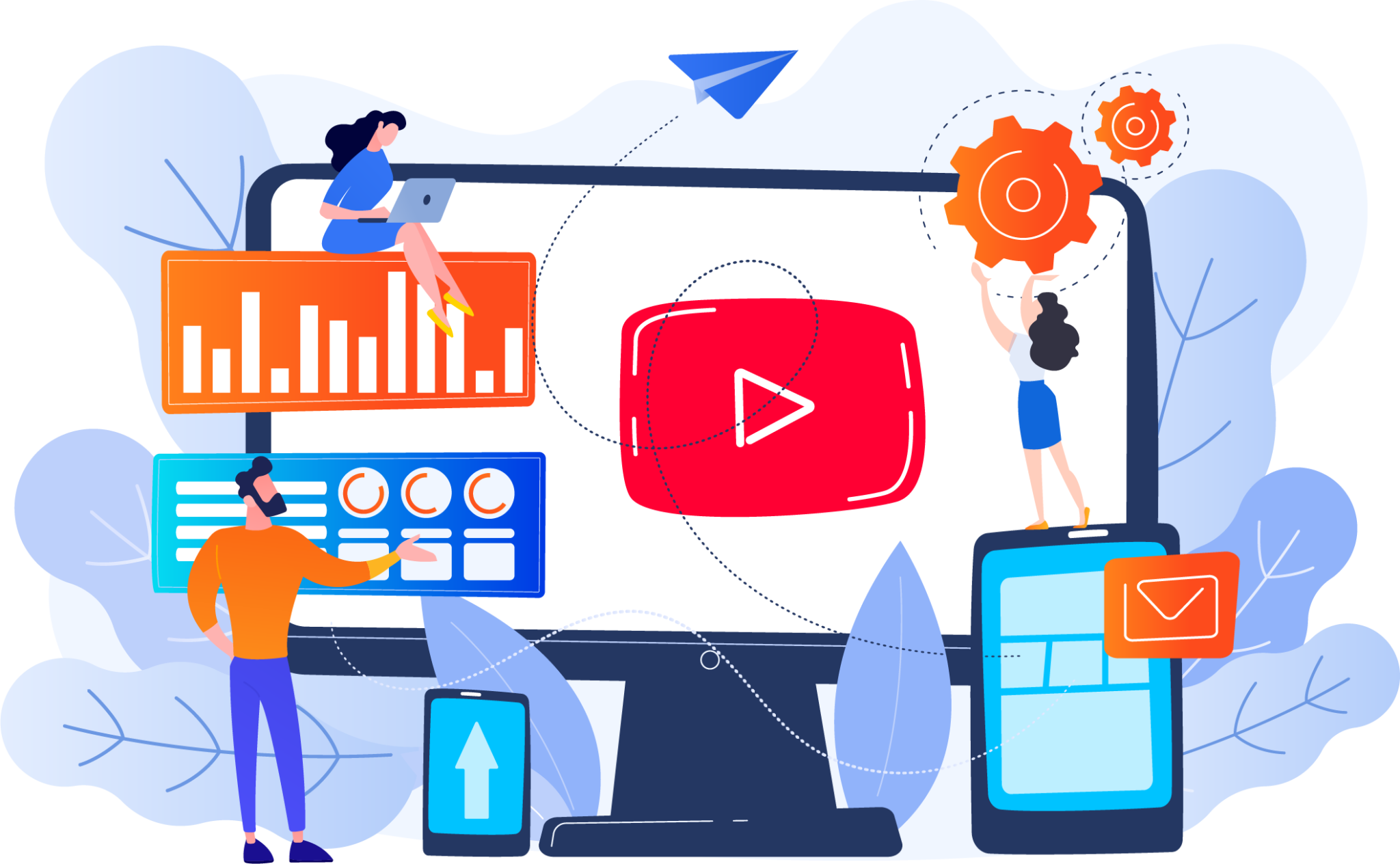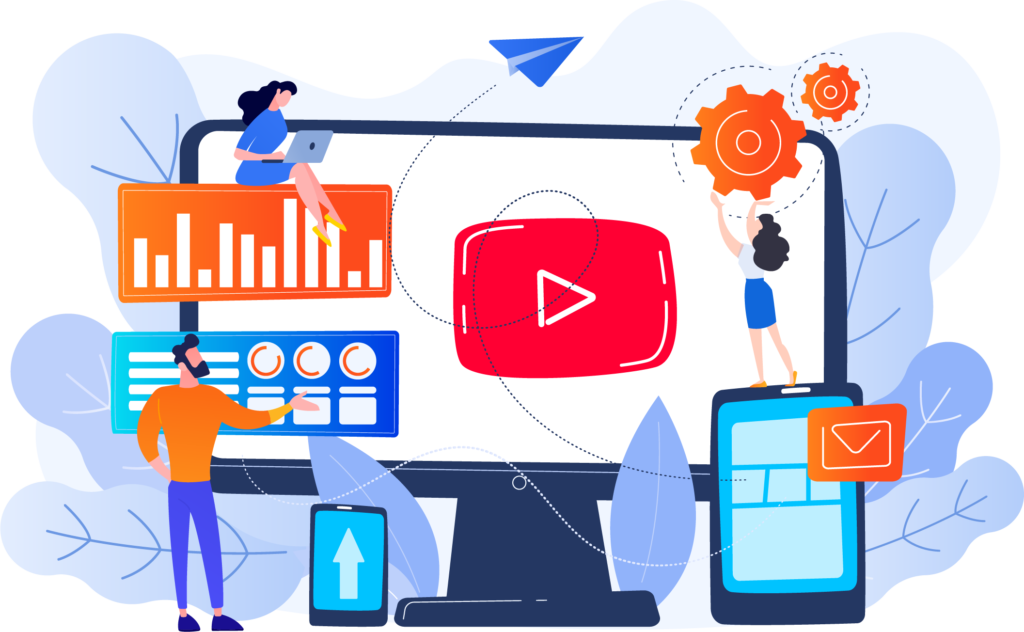 YouTube Channels are a way to easily manage your YouTube content in order to develop a subscriber base and connect with your customers. A well-managed YouTube channel can help you reach a broader audience by highlighting your services or products to a new audience and encouraging potential customers to return to your website. By creating content that profoundly resonates and encourages engagement, our YouTube management team helps our clients hone their voice for their main audiences. The more people who connect with and share your content, the more valuable and accessible it becomes.
Search Engine Optimization is yet another crucial part of digital marketing. Even the most cleverly branded, custom-designed websites are nothing more than dead digital real estate until they are viewed and also used. The strength of inbound marketing is that we place your site in front of people who are already looking for goods, services, and businesses like yours using search engine optimization. Rather than attempting to force your way into a market, target web searchers. As the best digital marketing agency in Brisbane, we ensure that your website answers your prospective clients' information and service questions, as well as product searches. The logic is straightforward: when a potential customer searches the web, search engines examine their indexes for websites that best answer that query. We increase your chances of being found on today's crowded internet by matching your web presence to how real people search for businesses like yours.
Search Engine Optimization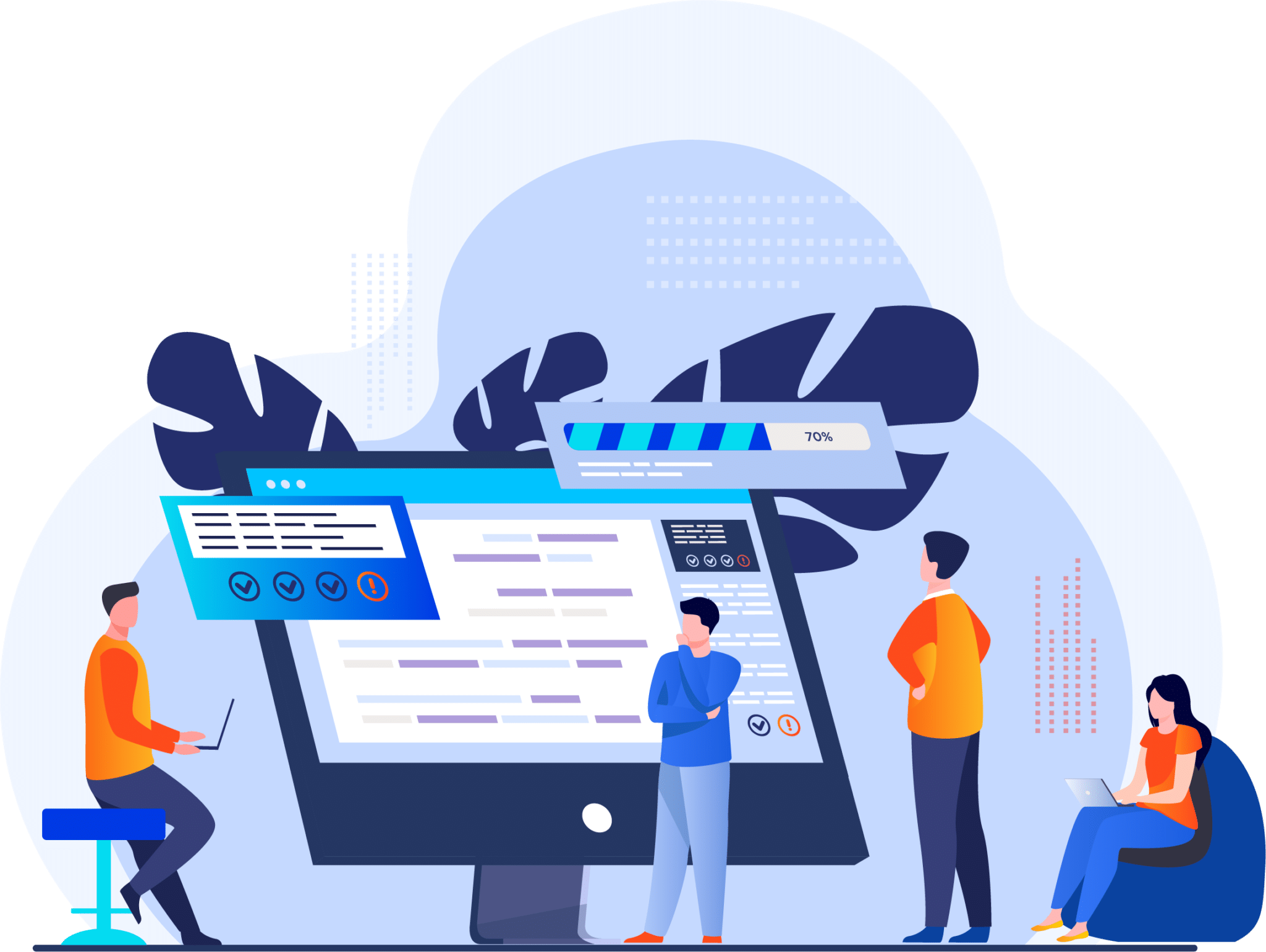 We collaborate with you to better understand your business and your users in order to increase your visibility in organic search engine results, drive valuable traffic to your website, and attract customers to your business. We put you one step ahead of your competitors. 
Triffid is an SEO company in Brisbane that expertly inserts your brand into search engines that your customers trust, along with the keywords and terms they're looking for, in order to get your website to the top of organic search results and the top of your customers' minds. Our SEO experts ensure that your website ranks higher in search engine results pages by methodically combining on-page/off-page optimization and copywriting. Search engines also require websites to follow a number of search-friendly guidelines in order to achieve a higher ranking and become more visible to users. Unfortunately, websites that do not meet these requirements will almost certainly be penalised by search engine algorithms. Our SEO experts stay on top of all algorithm updates to ensure your website is compliant and optimised for success. We use advanced analytics to determine how people are searching for your company, and then we tailor your brand messaging to maximise your company's relevance for those keywords. This raises brand awareness among searchers who would have otherwise purchased products or services from your competitors.
Our On-page activities include
Setting up heading and title tags
Content optimization
Image optimization
Performance optimization
Setting up meta descriptions and permalink
Our Off-page activities include
Blog writing
Setting up google search console and google analytics
Keyword research
Backlink generation
Directory submission
Social bookmarking
Business listing
Guest blogging
Commenting
Article/PPT/PDF submission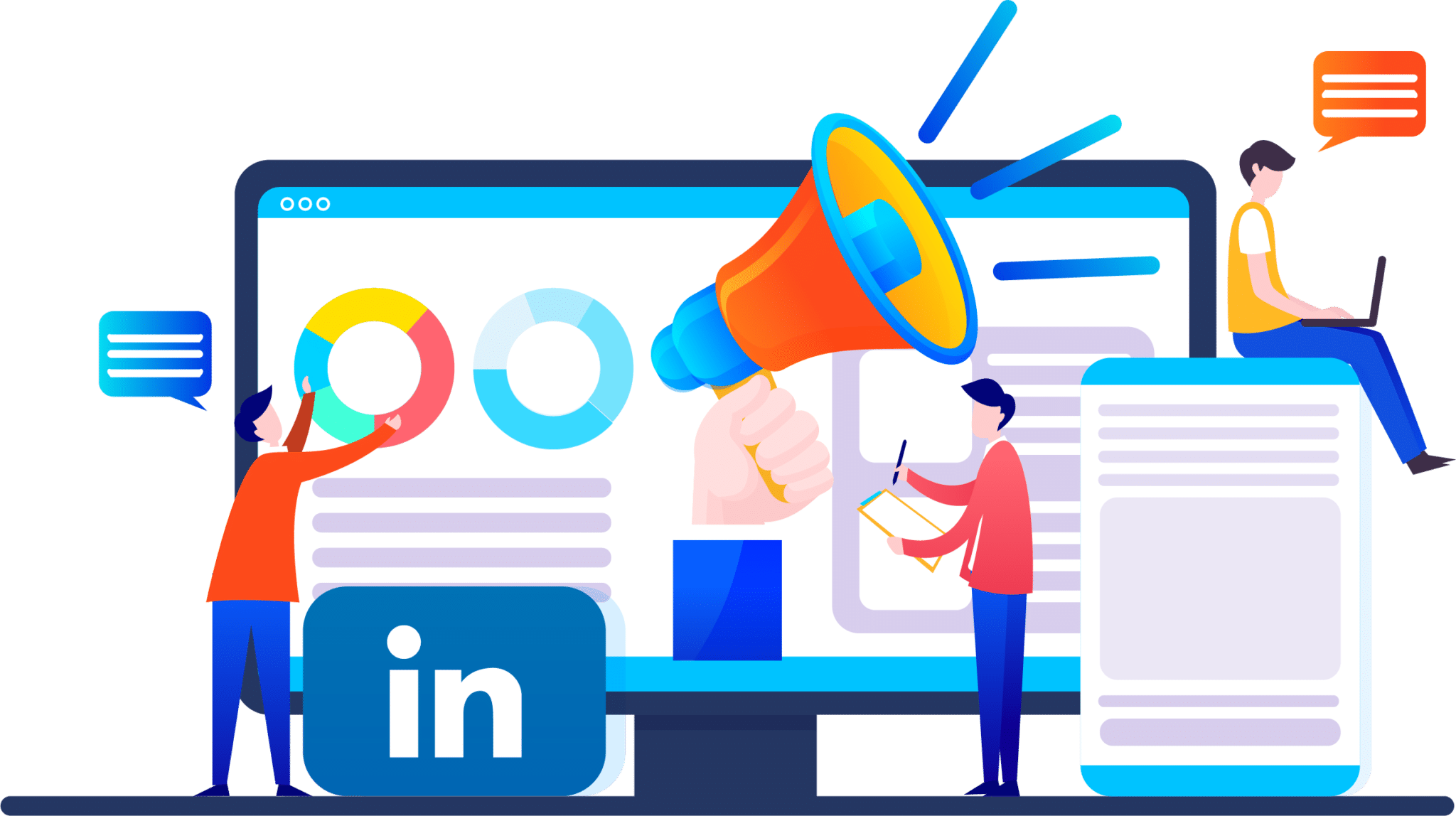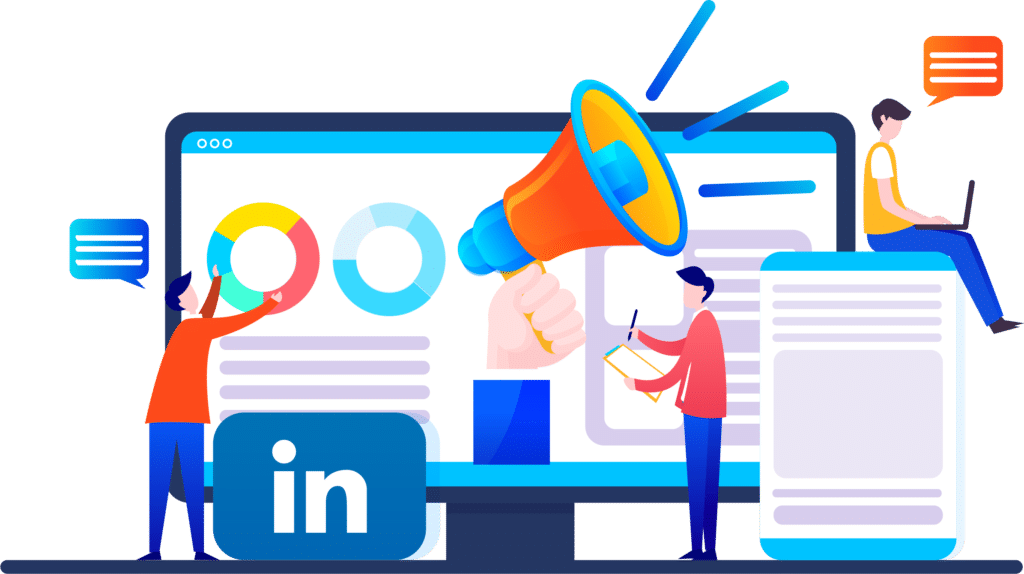 LinkedIn is one of the most effective social media platforms for B2B businesses. Triffid, a top digital marketing agency in Brisbane for small-to-midsize-to-large companies, will help your company optimise the benefit of LinkedIn, from brand recognition to lead generation (SMBs). Linkedin is more than just a job-searching social media platform, it's also a great place to promote and advertise your company to draw applicants and leads.
Your company will get a turn-key solution with our LinkedIn marketing services, which includes:
Account manager who is solely responsible for social media accounts
LinkedIn marketing approach that is special to you
An in-depth review of social media
Analyze your social media competitors thoroughly.
Social media messages that are exclusive
Photos for social media that are original
Reporting on a monthly basis
You Can Generate Leads For Your Business
in Australia Through Digital Marketing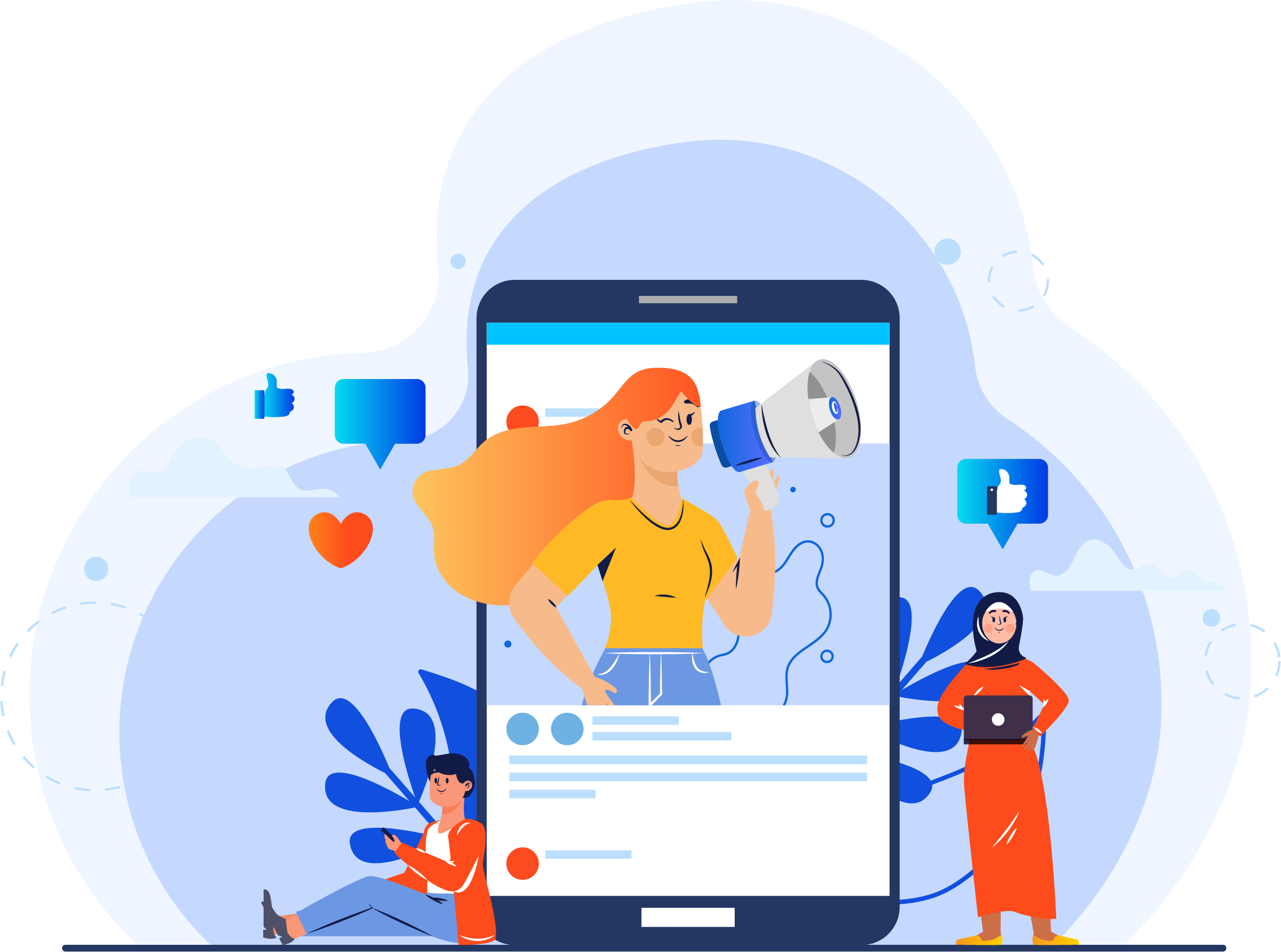 The enquiries you receive from visitors to your website, i.e., a potential customer, are referred to as digital marketing leads. Email marketing campaigns, social media business pages, landing pages, website Chatbots, and video content with calls-to-action can all be used to generate these leads (CTA). A digital lead allows you to contact the requesting client or consumer while they are waiting for your response. When compared to cold-calling, this increases your chances of conversion to sales. The goal of generating digital marketing leads is to focus on your target audience while researching their buying needs and behaviour using the various analytical tools at your disposal. You can pinpoint who visited your website, when and how they navigated it, by implementing the right digital marketing strategy and tools.
There is no universal formula that works for everyone; a lead generation strategy that works for one company may not work for another. As a result, the digital lead generation strategy is determined by factors such as the type of business, the products sold, locating the target audience, and so on.
Connecting with your ideal audience and convincing them to buy your products is the most effective way to generate digital marketing leads. Consumers now prefer to consume content online, thanks to the advancements of social media and mobile technology. As a result, we a digital marketing agency in Brisbane can help your company interact with its target audience and raise brand awareness. It can also broaden your reach and introduce your company to new markets. Although free platforms such as YouTube, Facebook, Instagram, and other social media channels can be used to promote your content and videos, paid ads are always preferable. Google, Facebook, Instagram, and other major social media platforms provide paid ad services to prioritise your brand, products, or services. 
There are four major benefits to using paid advertising digital marketing strategies to generate quality digital marketing leads.
Paid ads will place you near the top of search results, increasing your organic reach.
These advertisements are trustworthy, cost-effective, and add credibility to your digital marketing campaign.
Demographics such as age, gender, education, location, profession, interest, lifestyle, and so on can be used to target an audience.
You can pay for a single ad service and have it broadcast across multiple channels. Using Google paid ads, for example, will display your promotional ad not only on Google search results, but also on all of Google's partnered websites.
1
1
Google Ads Management
2
2
Social Media Advertising
4
4
Video Channel Advertising
If there is something we want to know, something we want to do, something we want to buy, or somewhere we want to go, we Google-It! These searches are known as micro moments and in these moments, consumers know exactly what they want you must ensure that your company meets their needs. What distinguishes us from other digital marketing agencies in Brisbane is our approach towards PPC Management. Our Google AdWords Managers are committed to delivering real results, and we make it a priority to focus on the end goal, driving conversions. 
As the best digital marketing agency in Brisbane, we take the time to discuss goals with our clients to ensure that Google Search Ads is the right campaign for them and/or if there are any other types of campaigns that will help them achieve their goals more quickly. We then conduct a thorough keyword research and analysis of your website, we then present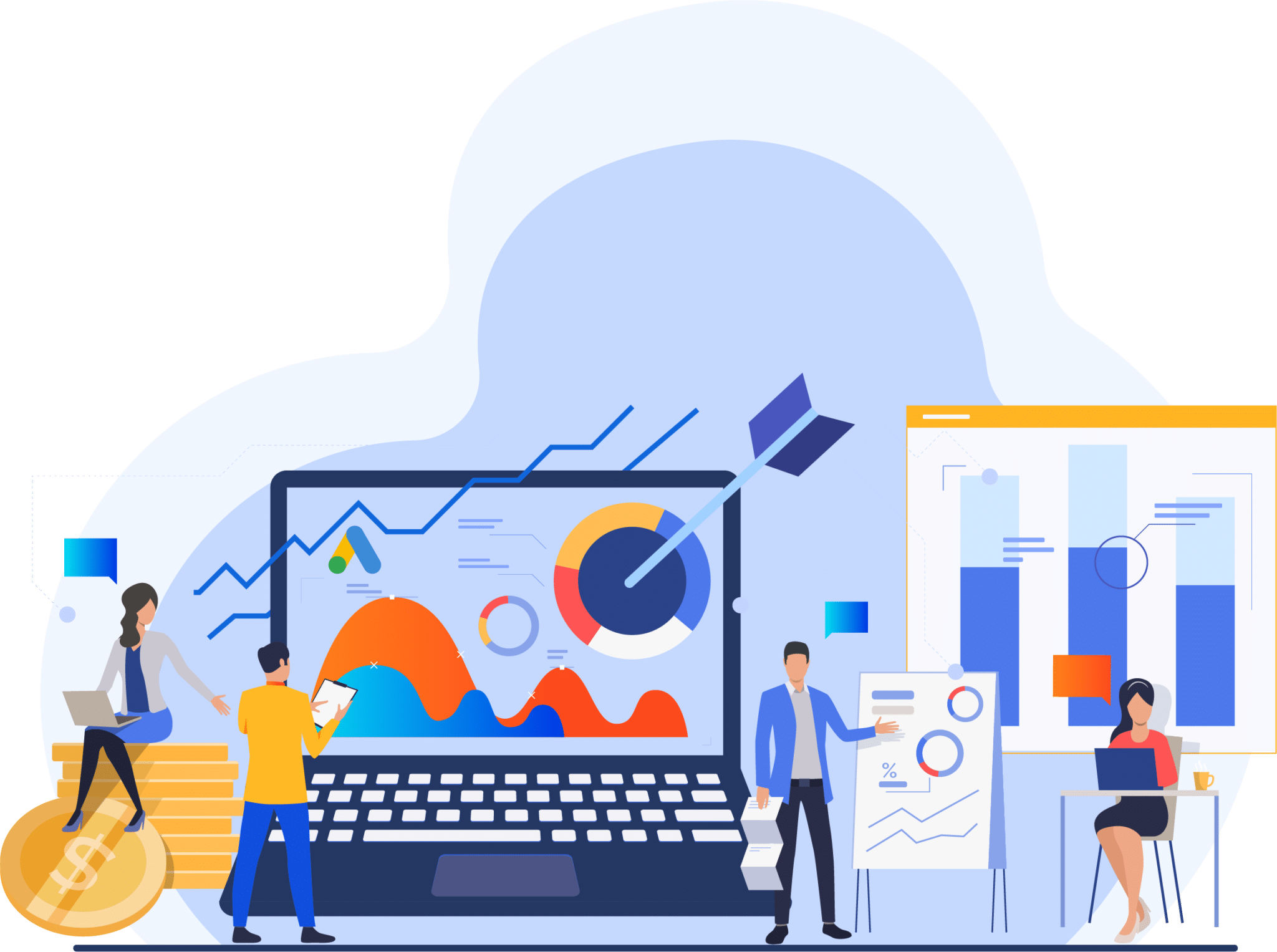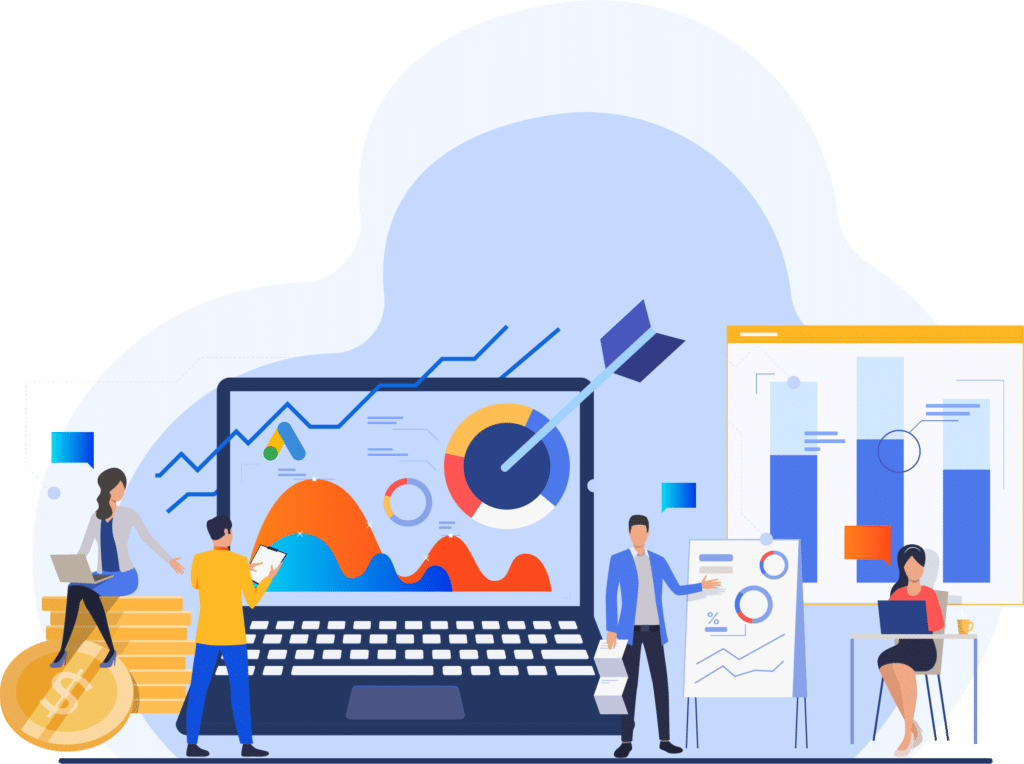 them with a list of recommended keywords, location targeting, and daily budget.The importance of establishing a solid structure and foundation for any Google campaign cannot be overstated. Google places a strong emphasis on AI and machine learning, but Google can only learn and make successful recommendations based on the information we provide, which begins with a strong campaign build. Because Google Ads optimization relies on real-time data to make changes and updates to improve performance, you can't simply "set and forget." That is why our team is constantly checking and optimizing your campaigns.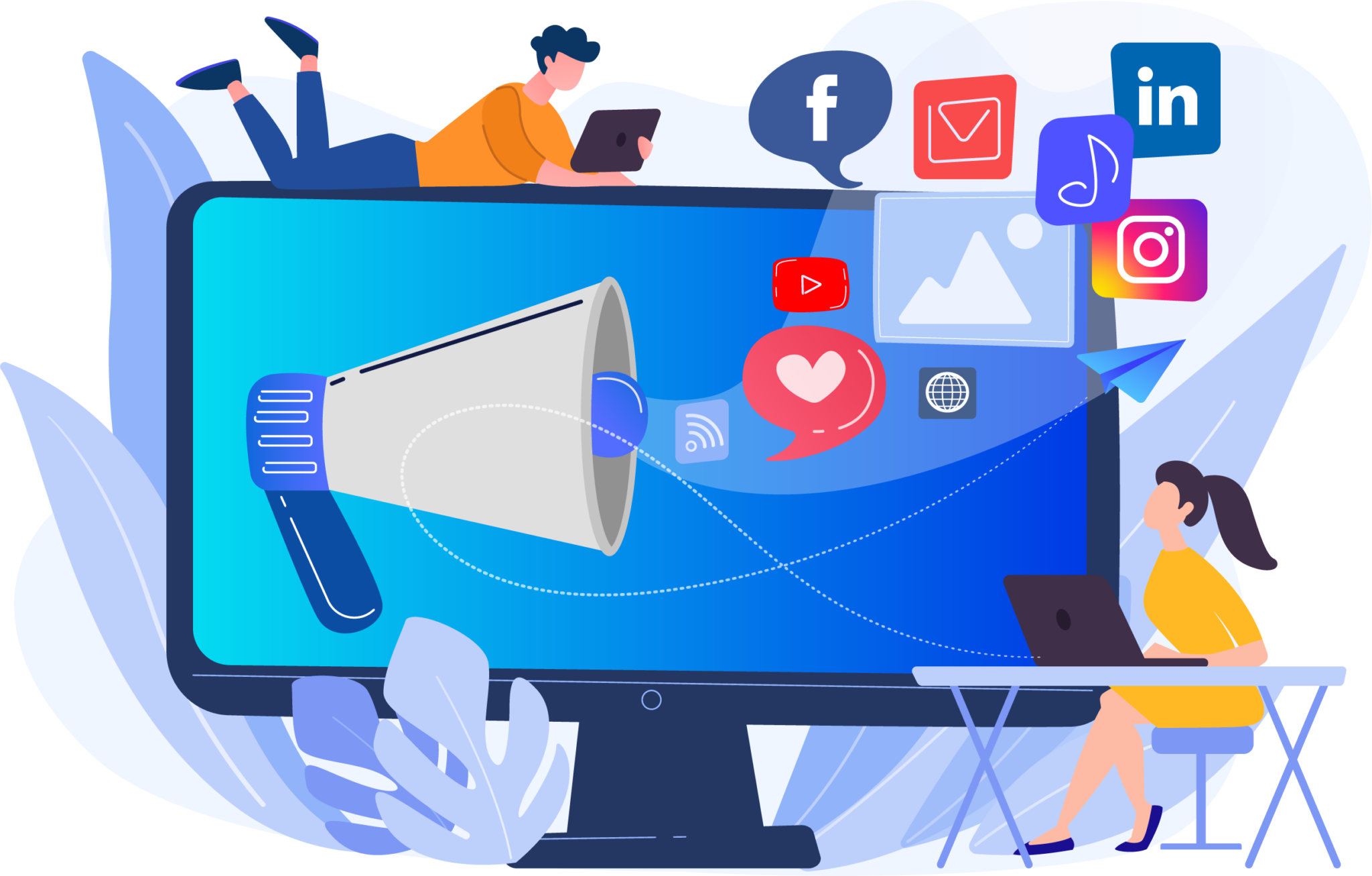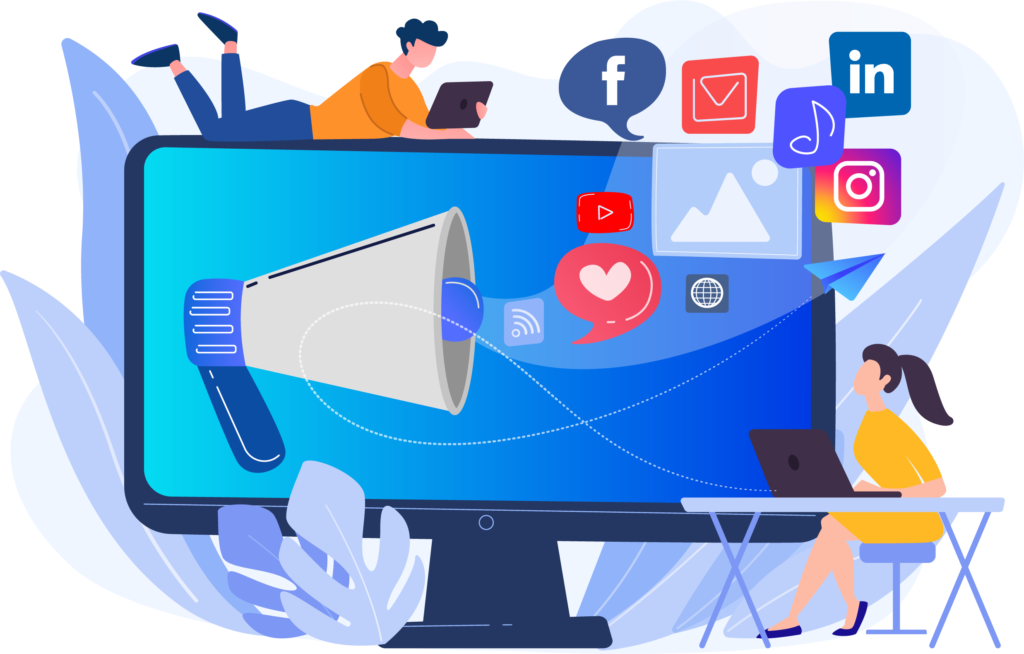 Because of its reach and, more importantly, its highly granular targeting options, social media advertising is an essential component of any digital media strategy. Triffid is a digital marketing agency that can assist your company in determining who your target audience is and how they interact with your brand on social media.We provide your brand with the strong and consistent social media presence it requires to reach your target audience. We use social media's incredible granularity to deliver targeted messages that feel more like a conversation among friends and less like an advertisement through a strategic mix of paid advertising and branded content. 
As the best digital marketing agency in Brisbane we can help your company's online following and customer reach by adding targeted marketing campaigns to your social media platforms. Triffid focuses on the most relevant social media channels and communities for your
company in order to direct interested users to your website and encourage them to share your content with others. Micro targeting ad campaigns can convert millions of Facebook and Instagram users into customers. We'll help you reach new audiences and retarget customers who've already visited your site by leveraging Facebook's advanced targeting technology. 
We provide best-in-class digital media buys in a variety of formats to ensure your brand's messages are communicated to your target audience at critical points in the customer journey.
LinkedIn is the most popular B2B social advertising channel. With four out of every five LinkedIn users in a position to influence key business decisions, it's one of the most efficient ways to get your ads in front of people who can make it happen.  Key decision makers are looking for quality content. A whopping 91% of executives believe LinkedIn is the best place to find high-quality content. In fact, if you are not one of the 94 percent of B2B marketers who are already using the channel, you are falling behind.
No other paid social advertising platform allows businesses to target professional audiences with such precision. Our multilingual LinkedIn Advertising specialists are standing by to assist you in setting up your account and managing your LinkedIn advertising campaigns. With our professional International LinkedIn advertising services, you can get the most out of your LinkedIn budget.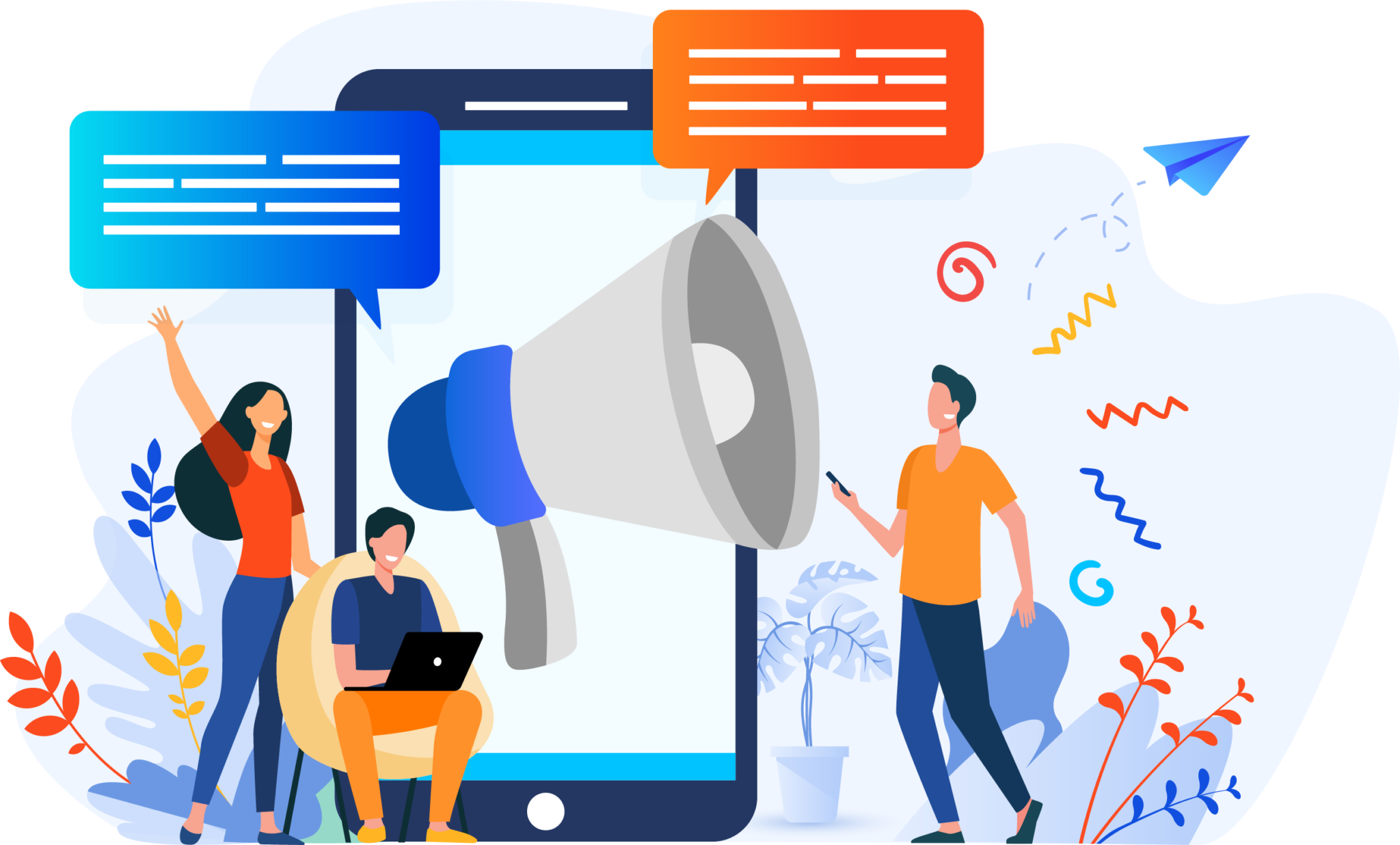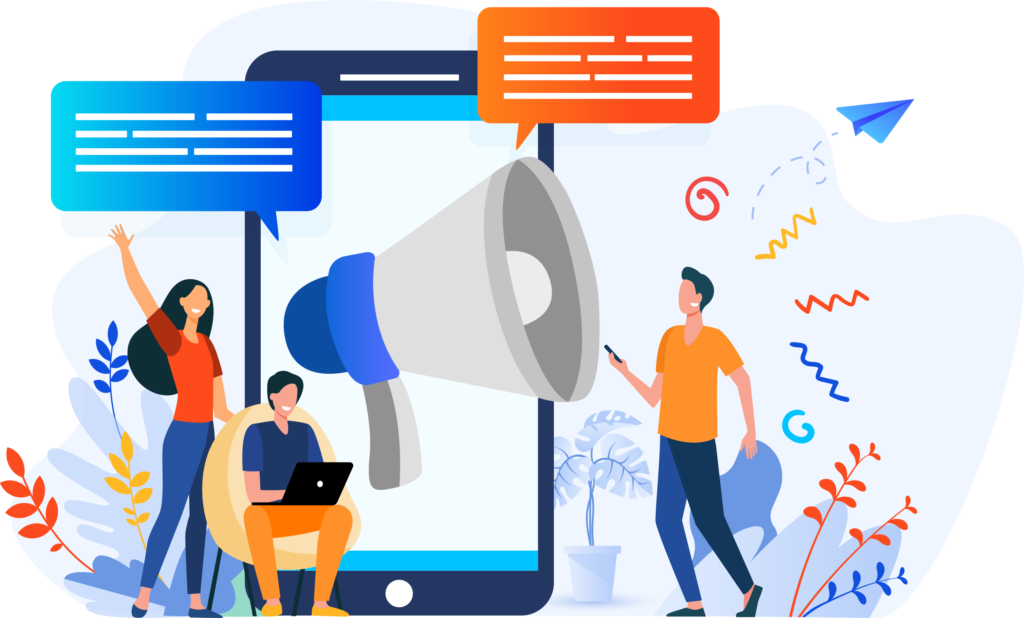 Take your potential customers on a journey to discover your services and solutions, influencing them at each stage of your sales funnel. Use the LinkedIn Advertising platform to target new businesses and markets around the world.
As a digital marketing agency in Brisbane, we provide full service linkedin advertising services. We use data-tracking tools to gain insights into where each campaign went wrong or right, ultimately improving your strategy. We identify and assess your target audience, determining the best way to reach the professionals most likely to buy your products. We also monitor your LinkedIn company page and campaigns, identifying and responding to any opportunities or issues that arise. Paid ads enable in the generation of leads and the formation of extremely valuable connections. We can manage the entire process, from format selection to final analysis, optimizing the campaign throughout. 
As the best digital marketing agency in Brisbane, we have an expert team of linkedin advertisers who are experienced professionals with transparent approach toward data analysis and testing which is why we recommend you to get in touch with us and get your linkedin advertising started.
Video Channel Advertising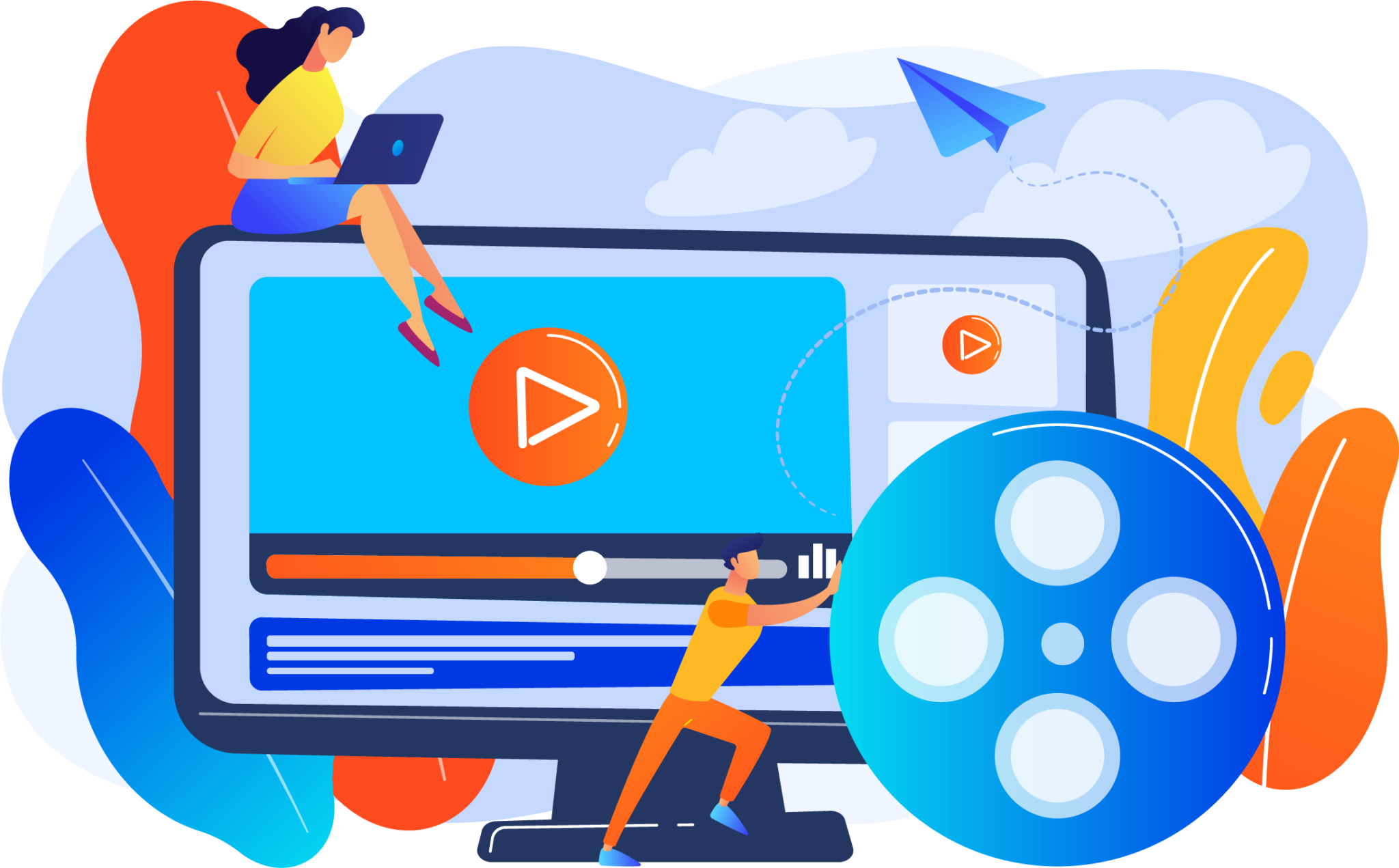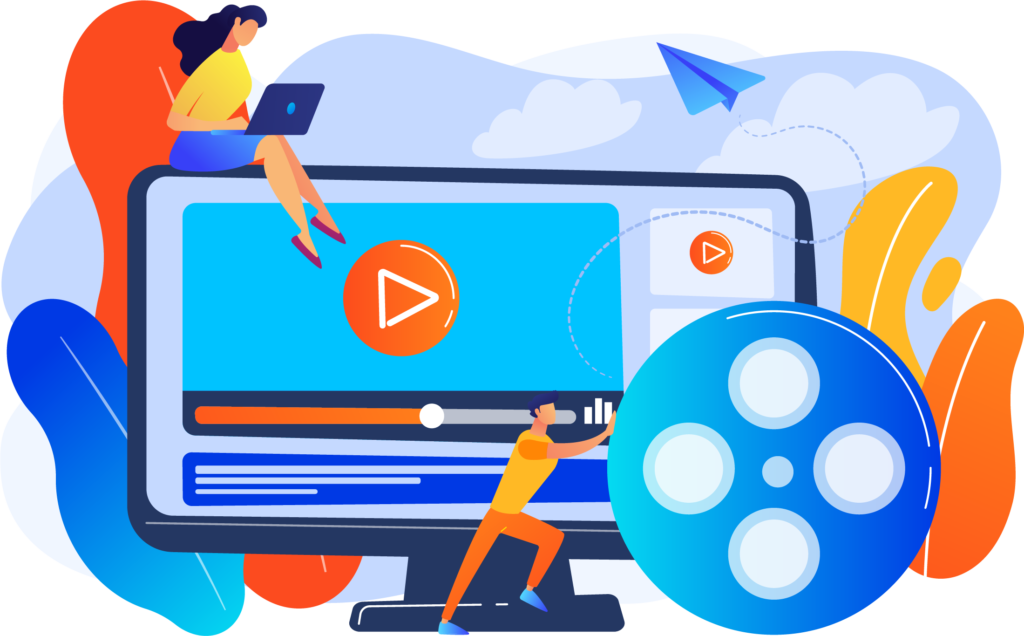 YouTube Ads are an excellent way to reach users all over the world while they are watching YouTube content. With over 1 billion users worldwide, half of whom are mobile users, well-executed YouTube ads help promote brand awareness and drive sales. YouTube advertising is a low-cost way to reach your target audience through one of the most engaging forms of content video. Running YouTube ads will ensure that a larger portion of your target audience finds the video content you've created. Triffid is the best digital  marketing agency in Brisbane that can help you create and manage YouTube ad campaigns.
Each message on your YouTube channel should be carefully crafted to appeal to the target audience based on demographics, where the message is being communicated, and what your goal is with that audience.
We create custom-curated content to appeal to the audiences that matter most to your company. We create unique marketing and to help your brand capitalise on the platform's growing audience. Our team seeks out new opportunities to include ads on popular videos in a variety of formats, as well as to reach out to popular channels to obtain a more branded experience in the actual content of their video.
Is Website Development Included
in a Successful Digital Marketing Strategy?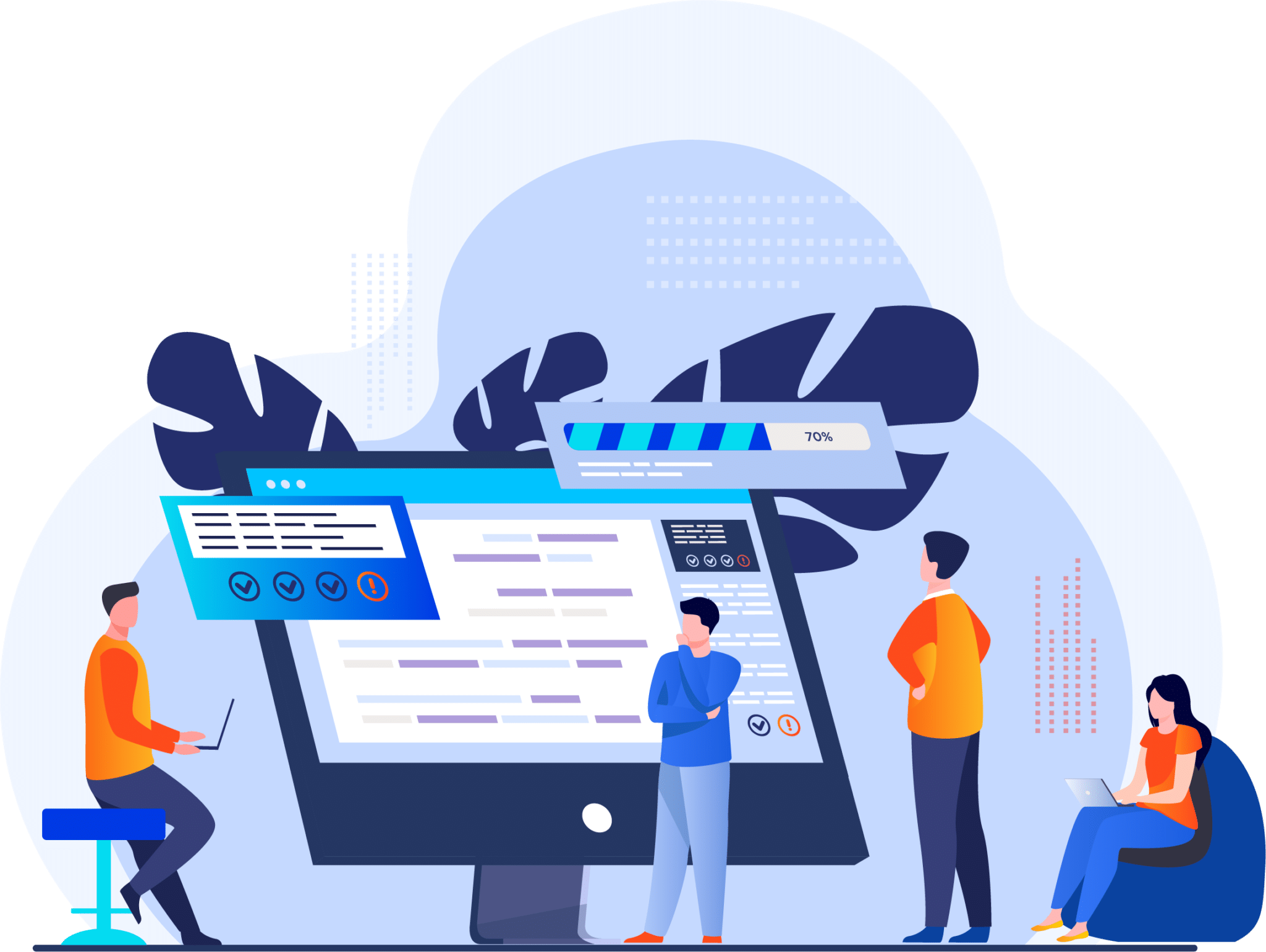 All digital marketing elements direct guests to your website, which should effectively convert guests, your website is the key to a successful digital marketing strategy. Using best SEO practises and tools, providing a great user experience, and capitalising on the wealth of analytics that websites provide are all elements of website design that generate conversions. A website that lacks effective SEO will not appear organically in the top spots on a SERP (search engine results page), and thus will not receive many clicks from Google, Bing, or other search engines. These clicks are crucial to your digital marketing efforts because you need to drive as much traffic to your site as possible in order to generate direct sales.
The majority of consumers are looking for information online to help them make better purchasing decisions. As per studies, 88% of consumers will research product information before making an in-store or online purchase. 
This purchasing behaviour trend highlights the significance of a website for today's businesses.You can reach more customers if you have an online presence through your website. The more customers you reach online, the more chances you have of making a sale. Creating a website does not automatically bring in paying customers. However, by optimising your website for search engines, you can increase your chances of attracting more qualified leads who are more likely to make a purchase. Businesses without a website are perceived as less credible in today's digital marketplace. The reason for this is that most businesses have a website, so those that don't may appear to have something to hide. Thus, having a website is crucial in creating digital plans along with its power to positively impact sales and branding. 
As a web design agency in Brisbane, we at Triffid provide end-to-end web development along with great web designs with user-friendly interface. We make navigable websites that enhance your businesses credibility and increase the chances of positive generation of leads for better growth. We develop websites on multiple platforms:
1
1
WordPress Development
4
4
ReactJS / NodeJS Development
Do You Need Digital Marketing Services?
Any business in any industry can benefit from digital marketing. Whatever your company sells, digital marketing still entails creating buyer personas to identify your audience's needs and producing valuable online content. That is not to say that every business should implement a digital marketing strategy in the same way. If your company is a B2B, your digital marketing efforts will most likely be focused on online lead generation, with the ultimate goal of getting someone to speak with a salesperson. As a result, the role of your marketing is to maximize and convert the highest quality leads for your salespeople via your website and supporting digital channels. Depending on the price point of your products, the goal of your digital marketing efforts if your company is B2C is likely to attract people to your website and have them become customers without ever speaking to a salesperson.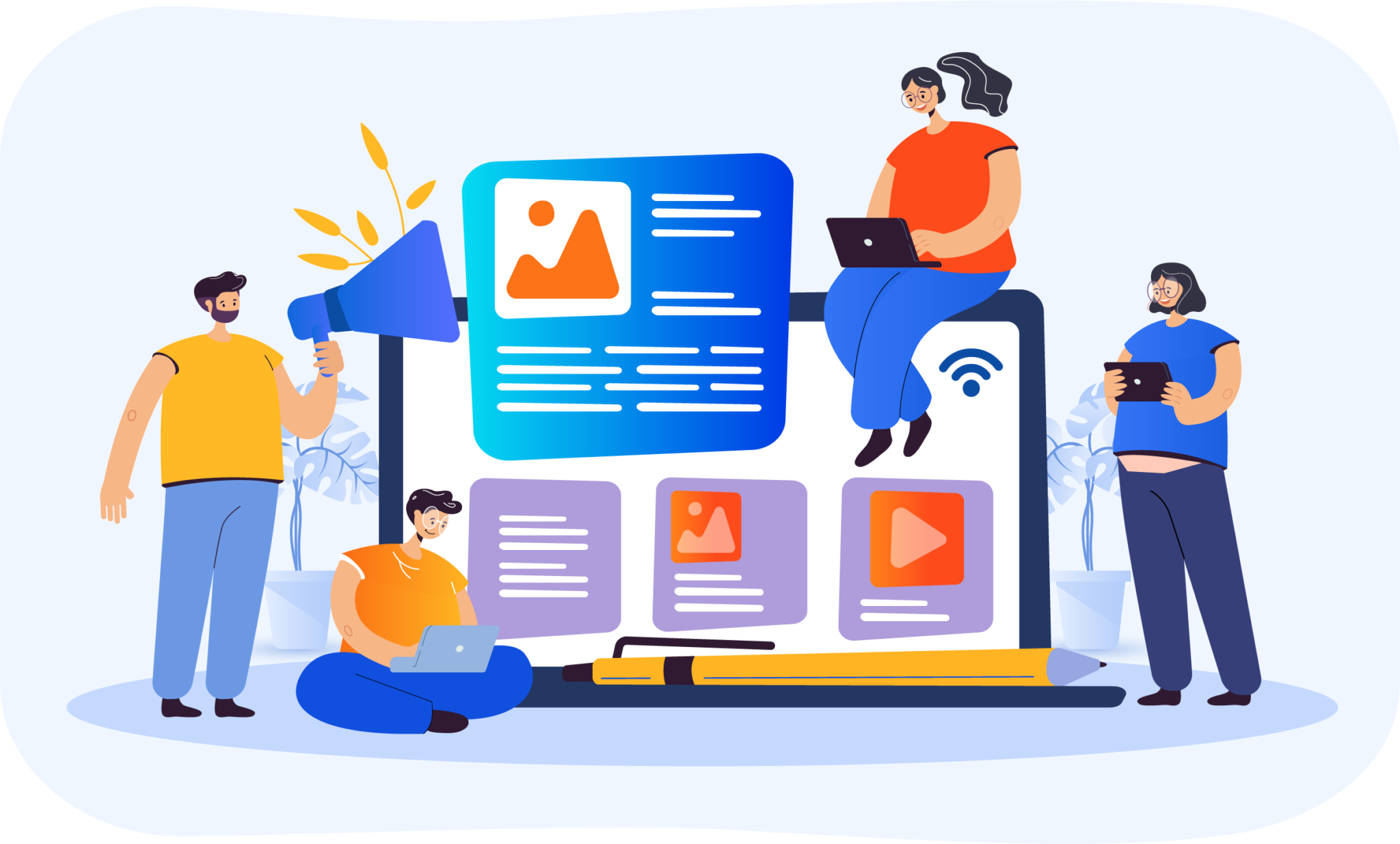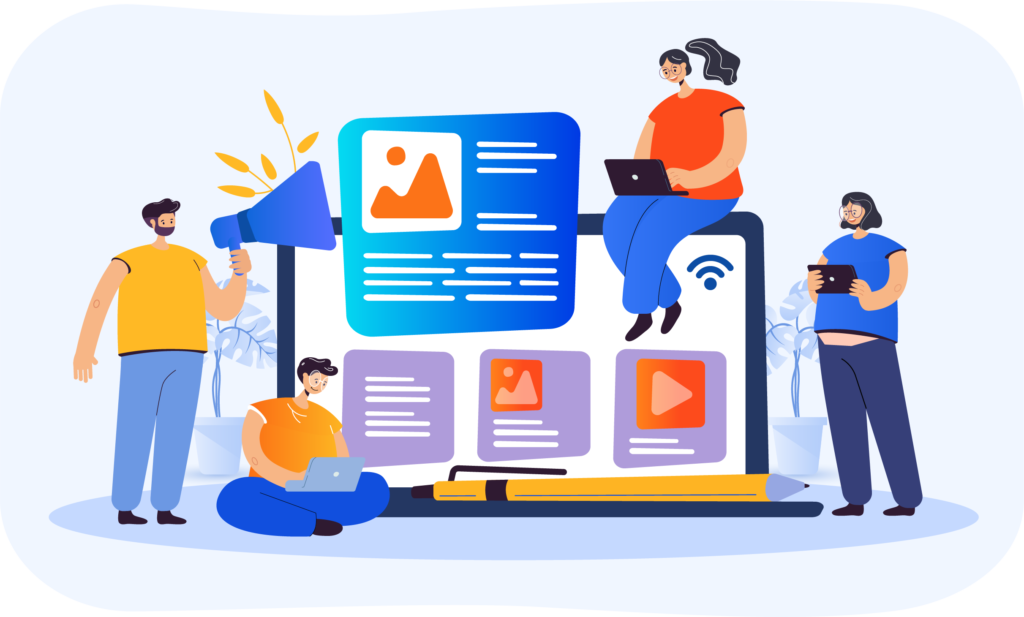 You're possibly less focused on "leads" in the traditional sense, and more likely to focus on creating an accelerated buyer's journey from the moment someone visits your website to the moment they make a purchase. This often means that your product will appear in your content earlier in the marketing funnel than it would for a B2B company, and you may need to use stronger call-to-actions.
So what we're trying to imply is no matter what industry or sector your business belongs to, there's a content strategy and digital marketing plans for each one specifically curated keeping in mind your niche industry and requirements. Whether it's the real estate, hotel chains, property management, recruitment agencies, weddings and events or your normal B2B ecommerce business, digital marketing can be incorporated in each and every business sector and strategies can be formulated specific to their needs. 
And that's where we come in, as the best digital marketing agency in Brisbane, we have the expertise to handle marketing plans and strategies for business across the domain. We help you define your objectives, determine your target audience, set budget for each digital channel upon discussion, maintain a healthy balance of paid and free digital strategies, make interesting content, make your digital assets mobile-friendly, perform keyword research and Iterate based on the analytics we monitor.
Why Do You Need Digital Marketing Service?
You Ask!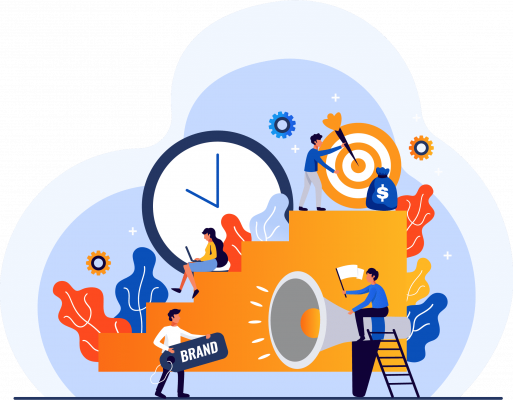 By now you're probably aware that you need a website to build a business online, but having just a website does not provide you with the competitive edge needed to grow your business online. To attract customers to your website, you need an effective marketing strategy. How will people buy from you if they can't find your website? The only way to attract customers to your website is to use effective marketing techniques such as SEO, PPC, content marketing, social media marketing, and others. Online marketing is cost-effective because it allows for the creation of custom-tailored campaigns that target the exact audience with the same interests. A campaign can track the defined goals and provide analytic data that can be used to scale and optimise the campaign more effectively. Digital marketing tools and techniques provide business owners with valuable insights into their competition and opportunities for growth.
Hiring Triffid as the best digital marketing agency in Brisbane will allow you to concentrate more on your business. With no burden of hiring a new team, as well as spending money on training, resources, and time to train the team. You only need to share your business goals and timeframe to achieve the desired results and we will analyse, research and strategize a fruitful and lucrative digital marketing plan to suit your business goals. 
How To Get Started With Our
Digital Marketing Services In Brisbane?
You know your company better than anyone, which is why our digital marketing agency takes the time to learn about everything, what's important to you, and what kind of results you're looking for. Our digital marketing agency in Brisbane will create customized marketing solutions across marketing strategy, paid advertising, social media marketing, web development, search engine optimization, web design, email marketing, and more, creating an innovative online marketing campaign that gets visitors to your website, and sales surging for your business. The process is very simple-


01
Free 30 Minute Consultation
Click to fill up the contact form, enter your details and one of our representatives will get in touch with you within 12 hours to discuss how we can help you.

02
Build Your Custom Package
All our digital marketing services can either be taken on an individual basis or you can curate a custom package with our manager's help that fits your budget.

03
Services At Your Disposal
Once we both our on same page, Triffid begins to deliver the digital marketing services to help build your brand, boost your business & maximise your ROI.
04
Reports & Support
We make sure all our activities are recorded on daily basis & reports are sent to you regularly. To provide an unmatched support, we connect with you over call or virtually.
It's really that simple. Because we deliver measurable results to all our customers across sectors and market industries. Throughout the years we have worked with the best in businesses to help back our profile and expertise. We have helped new startup's, and larger enterprises along with small and medium scales industries to gain the needed visibility online through web development and social media marketing to name a few services. We put in a lot of effort to ensure that our clients are completely satisfied. We push ourselves to be relentless in our pursuit of excellence. We take pride in our excellent customer service and client relationships. We, as a digital marketing agency in Brisbane, are an excellent partner. Our culture is distinct because we value a work-hard, play-hard environment. We achieve fantastic results through our driven passion for all things digital, putting smiles on the faces of all our clients.
So why wait to get started? Reach out to us today and see your business transform in front of you!
Reviews
What They
Say About
Triffid's Service?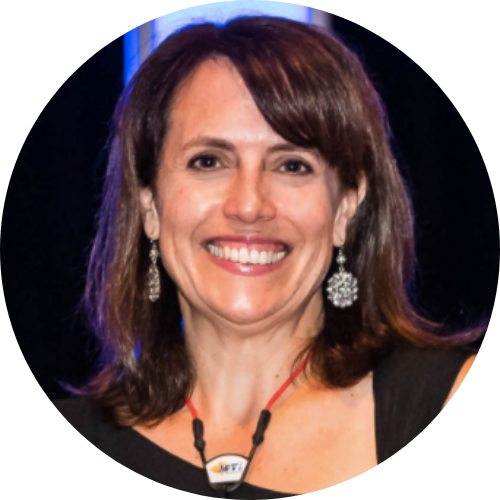 "Professional service delivered in time exactly as per requirements. Definitely recommended."
Deidra Minerd
Operations Manager - Euclid Heat Treating Company, Ohio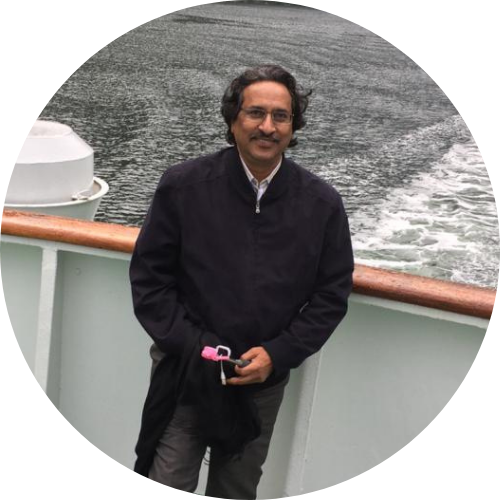 "I was quite stressed before reaching Triffid. But, what they delivered as an output was unbelievable to me. They truly are experts and an excellent strategic partner. A very good & talented team. Keep it up!"
PN Rao
President - Gujmin Industry Association, Gujarat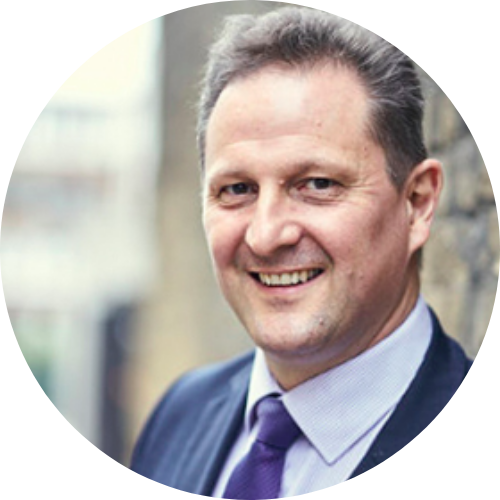 "An excellent and totally responsive level of service, delivered professionally. Highly recommended!"
Steven Shove
Director - Really Wild Group Of Companies, London, UK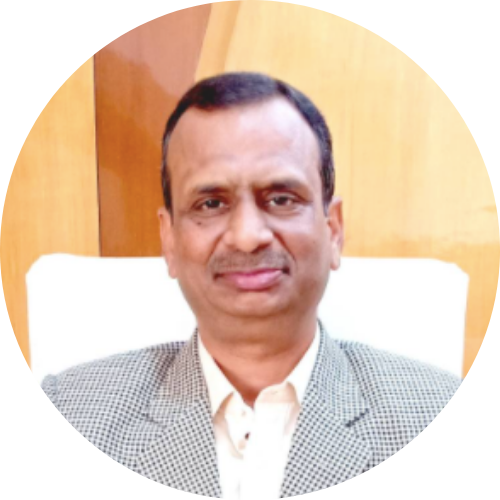 "The team has been able to deliver as per commitments. There are very few like them. Responsive, Professionals, Experts, Growth Driven- All In One!"
Vishnu Todi
MD - Genus Electrotech, Gujarat, India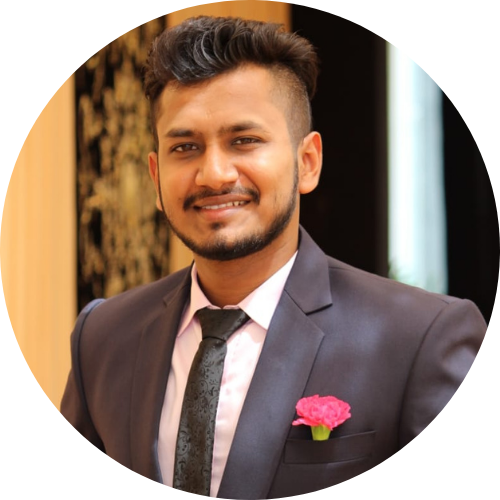 "I have always wanted to stick to one agency. And I like that Triffid understands pain points. I enjoy learning & discussing possibilities of future scope for growing our company through digital marketing. Be it optimising our site, content planning, uplifting brand identity or running paid campaigns."
Akash Bindal
Founder - Reldor Woods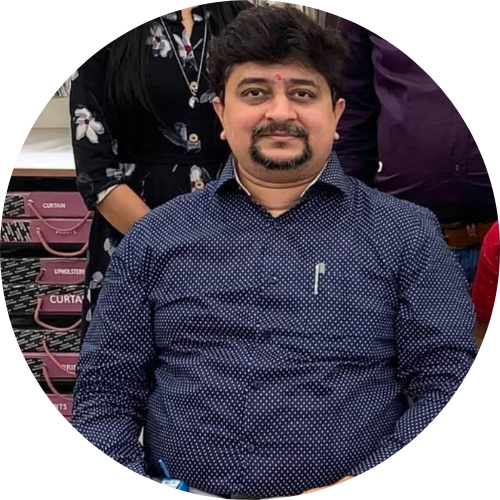 "One of the best social media marketing agency with out of the box thinking and creative designs."
Bhavesh Dave
Partner - Bharat Furnishings, Ahmedabad
Take Your Business to Next
Level Right Now!