With more web traffic coming from mobile devices, it's become eminent that more people are surfing, searching and researching through the comfort of their phone than computers and laptops. Business owners, who are looking to reach more consumers are struggling to decide: whether they need a website or a mobile app? Which is the best way to reach consumers? Is it effective? And will the experience make browsing, shopping, more easy?
If you're one of those people who are struggling to decide the best marketing strategy for your business then it's important to understand the need for both websites and mobile apps. And if they're your best option for brand growth and reachability.
Difference between Website and Mobile App
A mobile site is what is offered to visitors who go directly to a website from their smartphone from an Internet browser. Nothing needs to be downloaded, the website shows up automatically, switching to a mobile version. You can usually tell if you're on a mobile website by looking for a site URL.
An app on the other hand has to be downloaded before you access any information. Instead of getting to a website from a browser, you're interacting with content through something you probably downloaded or purchased through a store like App Store or Google Play.
A website is a good option for those just starting and have a low budget and needs visibility. Once they are on the same pace with the marketing needs then for more relevance an app is a great option.
Why do you need a website or mobile website?
It is one of the best options if visitors are going to be accessing their website which will automatically scale down to a smartphone-friendly mobile site. It will not only be easier but will save a lot of time. For businesses like hair salons, hotels, restaurants, a mobile website is a good option. If you have a time-sensitive service, a mobile site or website is a good option any day to make the process of booking an appointment, a table at the restaurant easier and faster.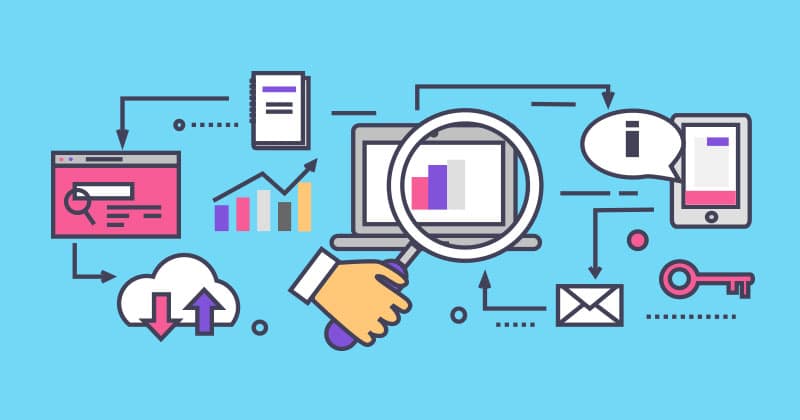 According to statistics, people older than the age of 18, download zero new apps. Yes, you heard it right, Zero. You might ask the question: why not just have an app? But you should realise that nobody will download new apps for separate services, especially when it's something that they do once in a while. Unless you travel more or eat out every other day, there's no need for someone to download an app. It's always a good option to run a test drive for your app to measure customer retention and traffic. Mobile apps are a great option if you're providing a survival service that is either used daily or has temporary reliance.
Mobile apps are great for a cafe giant like Starbucks where millions of people buy their coffee every single day that saves them money and also rewards points. For something like this mobile app makes more sense than a website.
Websites and apps are two different entities, it would be naive to expect user habits to be the same. Apps are mostly only for use on mobile devices and tablets, whereas web pages can be accessed on a desktop too. The nature of mobile being on-the-go allows for extra ways to market to users, such as push notifications and geo-marketing to boost traffic and conversions. Geo-marketing is when marketers use a user's geolocation to determine part of their marketing strategy, such as sending you to push notifications when you're near to a physical store.
All of these usage habits are important to note when building your app and web marketing strategies.
Marketing strategies: Web vs Mobile apps
1Targeting: A website exists entirely in the server which is why it's immediately accessible, whereas apps need to be installed. Which is the obvious downside of app marketing. Anyone who wants to try out the app needs to download and sign up to further understand and review the product whereas websites are easy to access. It's very important to convey to the audience about the presence of a website or an app. Marketing plays an important role in making people aware of.
2Conversion: One of the first marketing strategies is to market the product or service and generate leads. Follow Up on these marketing leads is paramount. One should never make these leads wait. There should always be a prospect, an incentive for leads to convert.
3Acquisition: Another step in the process of marketing strategies is to prompt the customer to visit the website or download the app. Full functional usage and making purchases is what's the aim behind the acquisition. A good tactic is to give a free subscription for customers to experience it. Once these customers have an idea about the app or the website it will give them a chance to subscribe and extend.
4User Retention: For mobile apps, user retention is much lower than that of websites. Messaging pop-ups, remarketing ads are used as campaigns to re-engage users. Mobile apps have an advantage of push notifications which an app can send to its users. Which is not an option for website users. It's important to bring back users to the website. Retention is equally important because that's the point in the process which will determine if the customer stays or leaves. And if they leave then to bring back those customers by giving them the correct incentive.
After looking at all these different aspects of marketing, you can say what one business needs is not necessary for the other. All businesses are different from the other and so are their needs. Before investing in a mobile website or mobile app for your business, carefully consider your goals, the needs of your customers, extensive market research and what you want to accomplish with these new features.